Giancarlo Perlas
July 18, 2015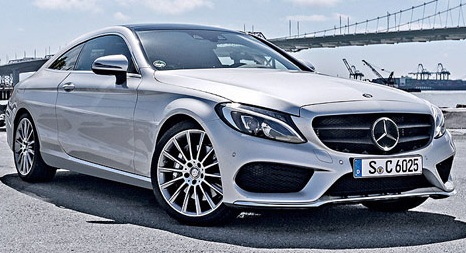 Did someone just accidentally or intentionally leak a photo of the upcoming Mercedes-Benz C-Class Coupe? Looking at the picture above, it appears to be the case. But hold on folks, this is just a part of the images released by Autobild recently. Scroll down to see the original photo containing the supposedly unveiled 2016 C-Class Coupe.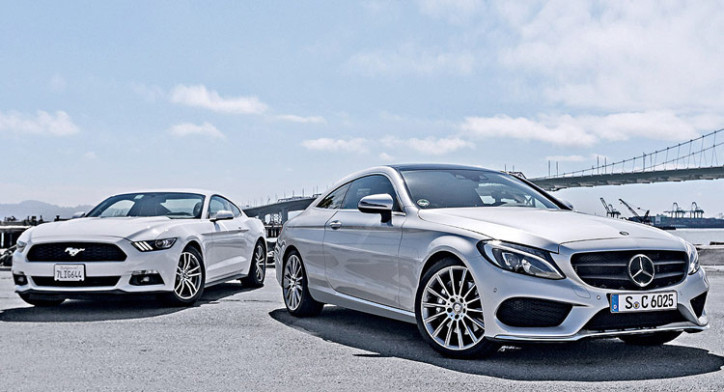 In the photos released by the German publication, the 2016 Mercedes C-Class Coupe is seen parked with the Ford Mustang. The C-Class Coupe is displayed in the set of pictures provided by the source without any camouflage.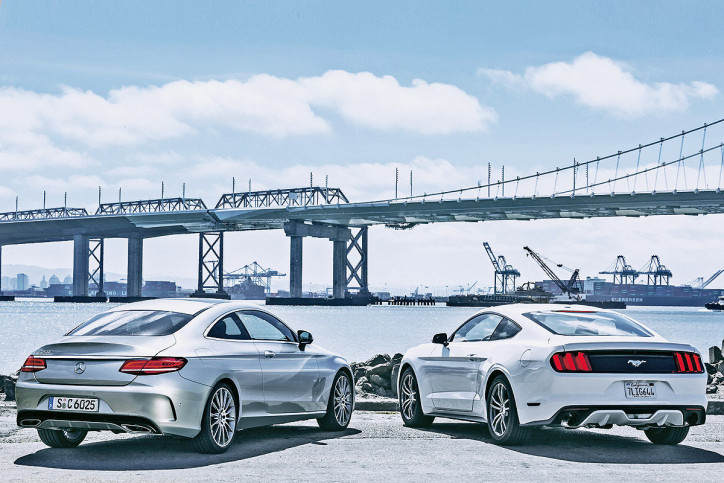 The front and rear of the coupe that will be unveiled at the International Motor Show (IAA) in September this year appears bare, giving us a full view of its curvaceous behind plus its updated components like the lighting system, bumpers, grille, diffusers, and tailpipes.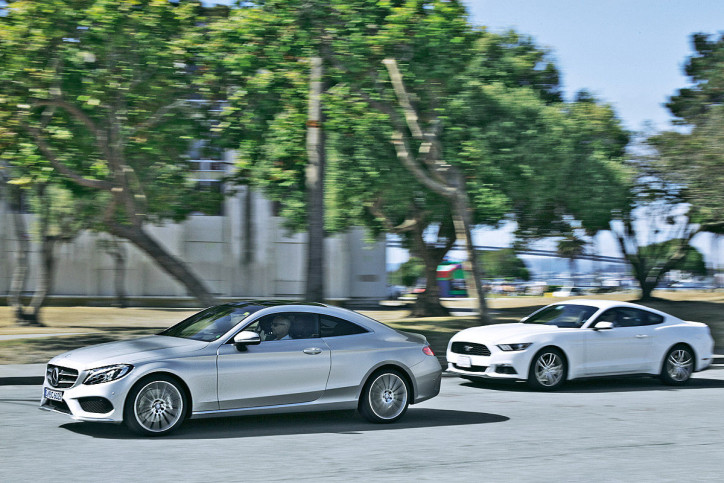 The automotive site also went as far as to offer everyone a look at the interior of the new coupe of the three-pointed star brand. It shows the control panels, dashboard, touchscreen display, infotainment system, steering wheel and the fine leather surfaces of the two-door.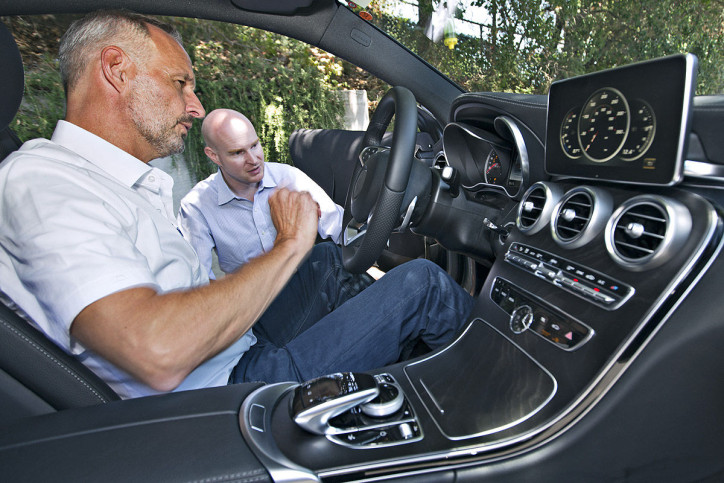 Based on the images here, it seems that the site really nailed it. But looking more closely at some of the photos, and taking hints at the content of the article where the pictures were posted, something seems off, aside from the fact that Mercedes will definitely not allow anyone to leak pictures of its product that hasn't officially debuted yet.
First, using the translation tool of Google, the site said, "For the meeting with the Mustang, we have the C Coupe unmasked at the stern. Actually, the rear of the C-Class was wrapped in foil." By the term "unmasked", the source is likely hinting that they unwrapped the cover of the car through the use of a computer and some Photoshop tool.
Second, some objects in the interior shots are positioned wrong. There are traces too that the driver was superimposed.
More Photos of the Unveiled 2016 Mercedes-Benz C-Class Coupe
Check out the rest of the photos in the gallery below to see whether these are genuine or not:
Source: Autobild