Peter Parcon
July 31, 2015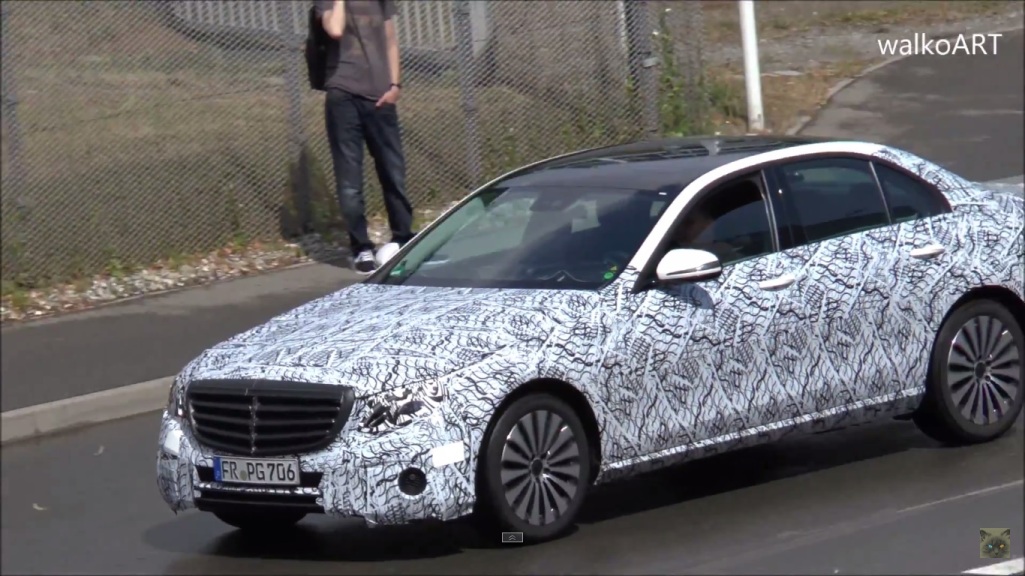 Some prototypes of a well-camouflaged 2016 Mercedes-Benz E-Class were spotted recently, as indicated on a report from worldcarfans.com. The upcoming E-Class prototypes were seen while they were being tested in Germany.
While it remains uncertain how the upcoming W213 will look like when it enters the market, it is expected to combine the designs of the C-Class and S-Class. The platform on the upcoming luxury vehicle is expected to use the same one found on a smaller model of the luxury vehicle.
The 2016 E-Class is anticipated to be lighter compared to its predecessor since it will utilize the MRA architecture, which increases the space inside the cabin and trunk. Among the technological advancements installed into the upcoming luxury vehicle is a remote parking system that can be controlled using a smartphone application.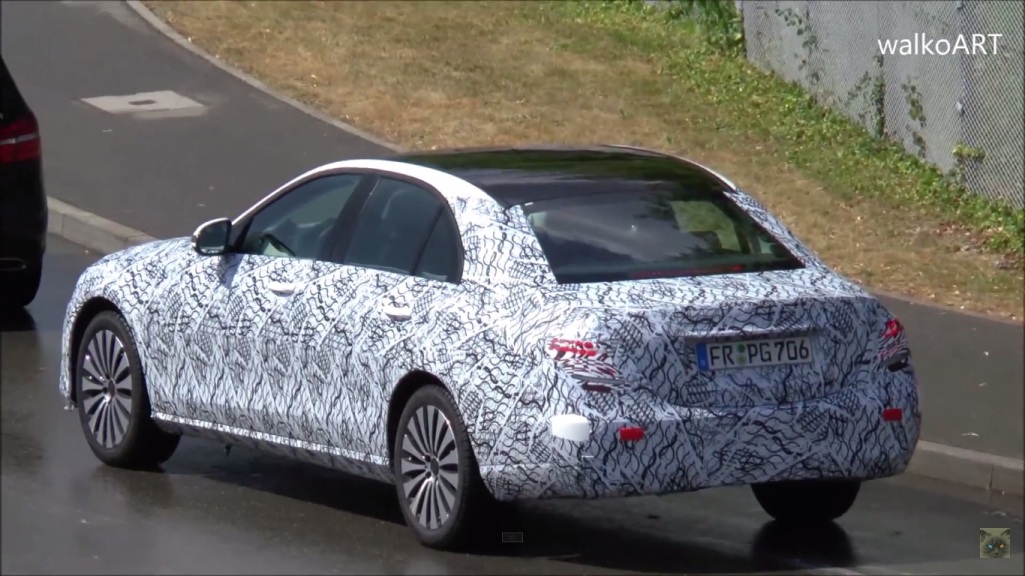 The 2016 Mercedes-Benz E-Class will also feature adaptive headlights that come with eighty-four individual LEDs for each cluster, rear-seatbelt airbags, and an adaptive cruise control that uses road signs in setting its speed. It will also feature an adaptive steering system that allows the luxury vehicle to follow any vehicle in front of it even with the absence of lane markings.
Reports have also indicated that the new E-Class will have a new range of straight-six units that include a 2.9-liter twin-turbo diesel engine with a 313 bhp rating as well as a quad -turbo diesel engine featuring a pair of e-turbos.
Industry watchers are expecting the Mercedes-AMG E63 to be released near the start of the life cycle of the W213 since it was already spotted in the past. It will feature a 4.0-liter twin-turbo V8 engine, which is also used on the AMG GT and C63. Its power output and torque are expected to be higher compared to the current 510 PS and 650 Nm.
The 2016 Mercedes-Benz E-Class may be officially unveiled during the North American International Auto Show in January at Detroit.