Giancarlo Perlas
June 6, 2015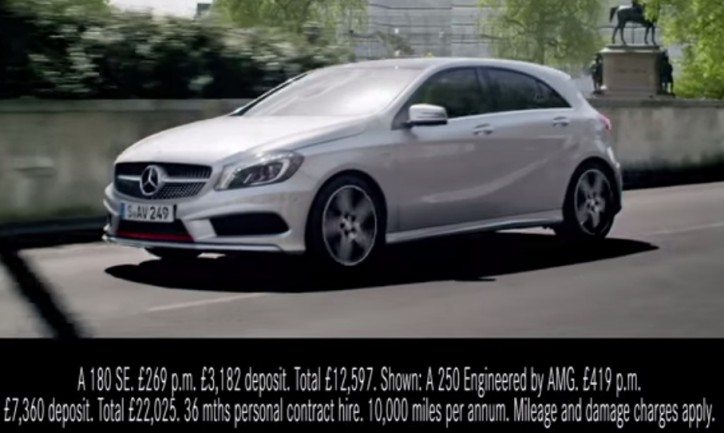 Mercedes-Benz UK recently launched a new advertisement for the current Mercedes-Benz A-Class through YouTube. The video shoot may not be too fancy but it sure does have a nice music as a background. So good that I immediately searched the whole song later and played it for a couple of times. Until now, I still have an LSS of it.
Anyway, based on the video, the existing Mercedes-Benz A-Class can now be yours for as low as £3,182 advance payment plus 20% VAT, and a monthly of £269. That's lower than when it first came out. But if you are really looking to own an A-Class why not wait until probably next year when the new facelifted model will hit the dealerships.
According to reports, the 2016 Mercedes-Benz A-Class is set to debut at the Frankfurt Motor Show this September. If the schedule is followed it could be ready for order by next year.
New Mercedes-Benz A-Class Ad
Check out the said advertisement of the car here from Mercedes-Benz UK:
About the Mercedes-Benz A 180 SE
The specific model here is the Mercedes-Benz A 180 SE. For a compact car, it has decent specs. Under the hood of the auto is a 1.6-liter turbocharged petrol-powered engine. Its output is at 120 hp and 200 Nm.
The numbers translate to an acceleration from zero to 100 kilometers per hour in 9.8 seconds. Then the top speed of the car is electronically-limited at 190 km/h.
While there are many other cars with more power than the A-Class, what really makes it stand out is its frugal engine. Its combined fuel consumption is 5.8 liters per 100 km.