Peter Parcon
May 19, 2015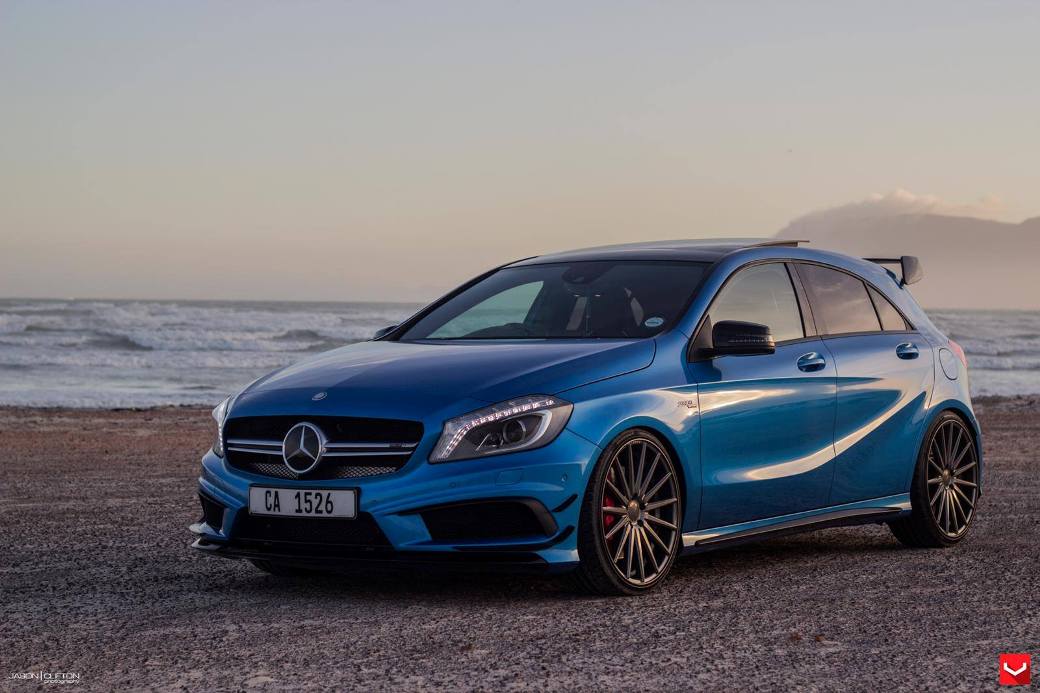 The Mercedes-Benz A45 AMG is considered as among the hottest luxury hatchbacks in the market today. It features a four cylinder 2.0-liter turbo-charged engine offering a power output of 355 HP and torque of 331 lb-ft. It is not any ordinary hatchback since its twin brother is the Mercedes-Benz CLA 45, which has a turbo-charged engine along with a seven-speed twin clutch transmission system as well as the first all-wheel drive system provided by Mercedes to small cars.
Even as a facelifted model is currently being developed by the luxury vehicle manufacturer from Germany, the current model still has that modern and innovative look.
Vossen South Africa recently took an A45 AMG and provided it with a brand new set of VFF2 20-inch rims, as indicated through a report from autoevolution.com. Together with its bright blue color theme, this particular unit of the Mercedes-Benz A45 AMG is expected to catch the eye of luxury vehicle enthusiasts.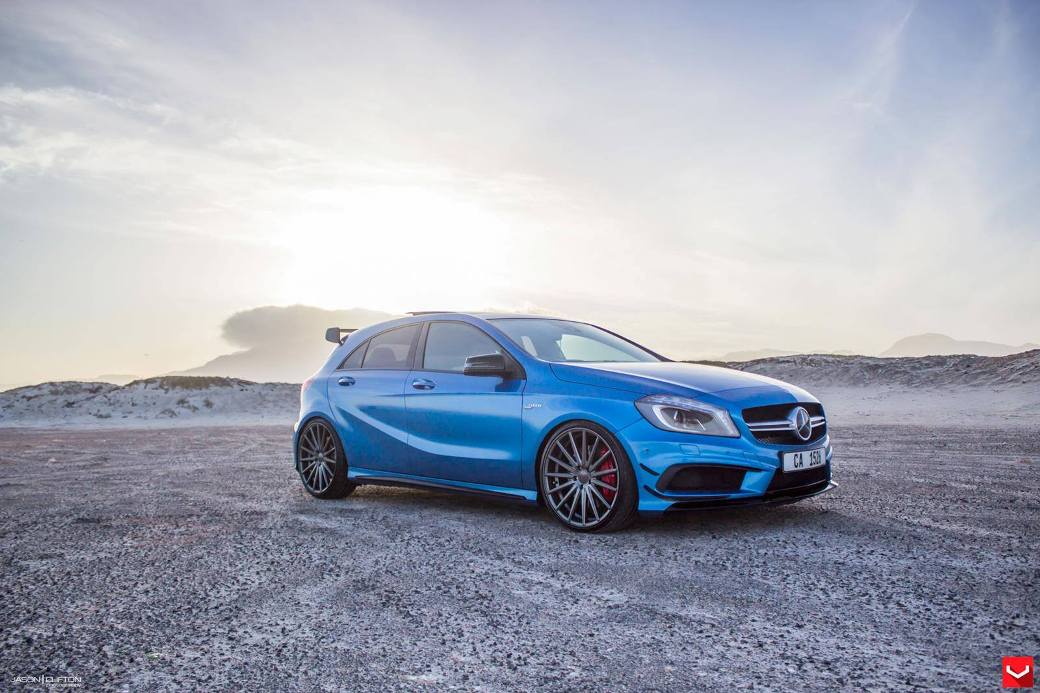 Hatches like the A45 AMG have yet to be offered in the US market. While a BMW 4 Series Coupe or an Audi S5 may offer a better ride for some people, nothing compares to a small-yet-powerful like A45 AMG. Compact car lovers are likely to find the design provided by the German luxury vehicle manufacturer for the vehicle appealing.
The interior can be considered distinctive due to its seats, which are way better compared to any other hatch out there in the market. Its size belies the space that it can provide to potential owners since the rear seats of the Mercedes-Benz A45 AMG can be folded, which increases it cargo space to 1,157 liters.
The Mercedes-Benz is indeed an attractive option for people who are in the market for a hatch, particularly with this unit with the VFF2 20-inch rims.