Ryan Joseph Ramos
May 10, 2015
Nico Rosberg finally got the kind of start that he wanted and rode it all the way to victory at the 2015 Spanish Grand Prix, where the Mercedes driver helped lead his team to another one-two finish, but this time, the German driver managed to get ahead of teammate Lewis Hamilton.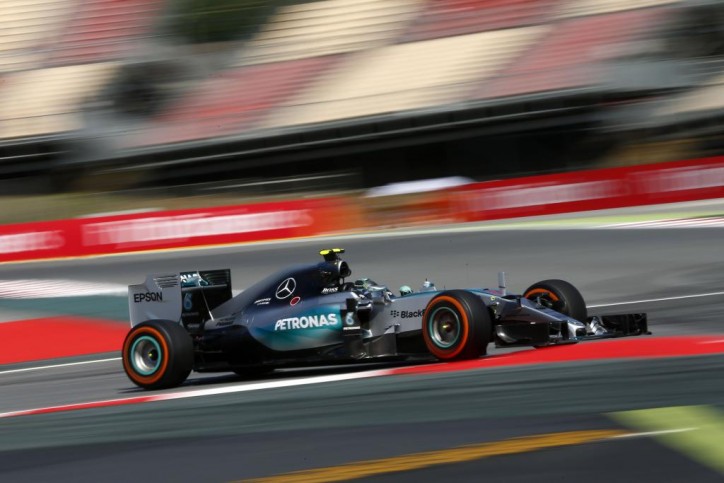 With the win, Rosberg has now cut some of his teammate's lead in the drivers' standings, now just at 20 points (91 to 111). Hamilton immediately went over to Rosberg to hug and congratulate his teammate after the race was done.
"It was a perfect weekend – being on pole and winning the race," said Rosberg, whose last win came at the Brazil GP last season. "Finally I got the great start that I needed and I'm very happy."
And what a great race it was for Rosberg, who finished 17.551 seconds ahead of his teammate to claim the victory.
Hamilton, on the other hand, has had a fairly bad weekend at the Circuit de Catalunya. In the race proper, Hamilton suffered through a sluggish start to the race, and this had admittedly cost him any chance of getting the race win.
Joining Rosberg and Hamilton on the podium is the familiar face of Sebastian Vettel in his Ferrari. Williams' Valtteri Bottas came in at fourth, while the other Ferrari of Kimi Raikkonen was in fifth. Felipe Massa had another solid outing, finishing in sixth place. Red Bull's Daniel Riccairdo took seventh Lotus's Romain Grosjean was eighth, Carlos Sainz went ninth for Toro Rosso, and Daniil Kvyat took the final race point.
Hamilton no longer tried to mount an improbable comeback with some 10 laps remaining and 15 seconds separating him and Hamilton. He consulted via the team radio if he should continue to chase , but the team advised him to just consolidate his position at number two.