Peter Parcon
May 28, 2015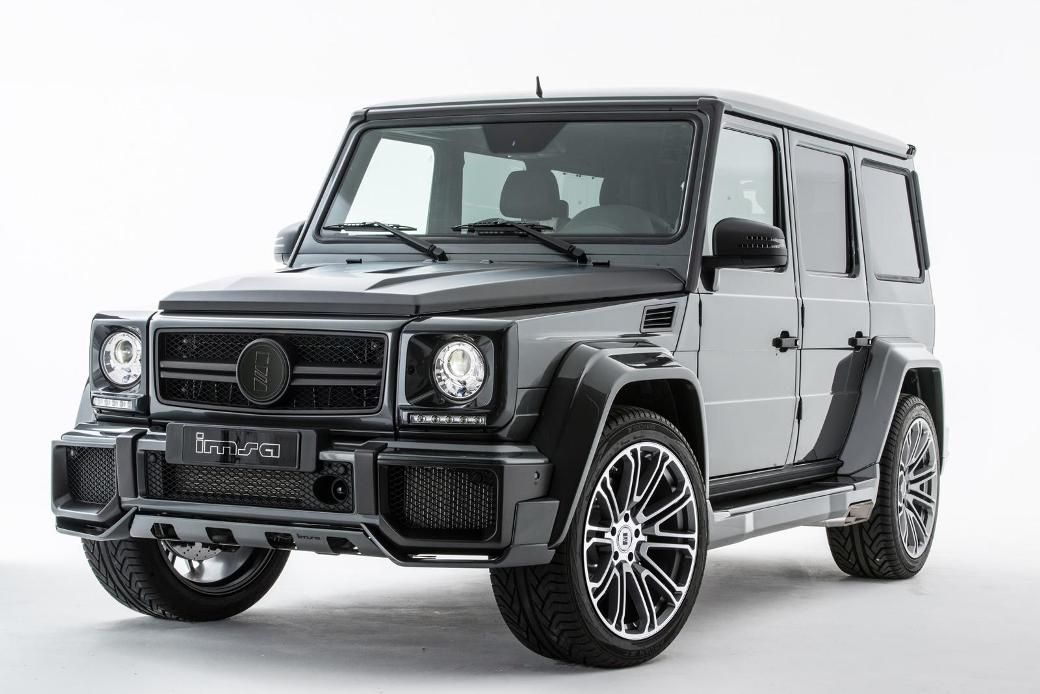 The Mercedes-Benz G63 AMG is not expected to be retired by the luxury vehicle manufacturer from Germany soon after a facelift was revealed recently. This simply means the luxury off-roader will stay in the market for some time. The G-Wagen has been the subject of a number of custom kits developed by different aftermarket tuners, who were captivated by beauty of the luxury off-road vehicle.
The latest aftermarket tuner to provide an upgrade for the G63 AMG is IMSA, as shown in a report from worldcarfans.com. The upgrade kit for the off-roader features a body kit made up of sixteen components.
The G63 AMG was given a larger front grille, bigger front air intakes, larger fenders, prominent wheel arches and a set of 22-inch alloys with 305/40 R22 tires. Custom shock absorbers were also installed by the tuning specialist as part of the upgrade for the Mercedes-Benz G63 AMG. The entire package used a black color theme, which is the typical color tuners give the G-Wagen when they develop an upgrade kit.
The interior of the G63 AMG was also enhanced by the tuning company. A two-tone upholstery was used on the interior cabin of the luxury off-roader. The two individual seats are separated by a rear center console that allows passengers to control comfort functions inside the vehicle.

However, the more prominent upgrade for the G63 AMG is found in its engine. IMSA gave the 5.5-liter twin-turbo V8 engine of the luxury vehicle a power boost, increasing power output to 730 HP and a torque of 1,035 Nm. Increasing the power and torque was made possible with the installation of a brand-new exhaust system along with down pipes, charge air cooler and pipes in the Mercedes-Benz G63 AMG.