Peter Parcon
April 16, 2015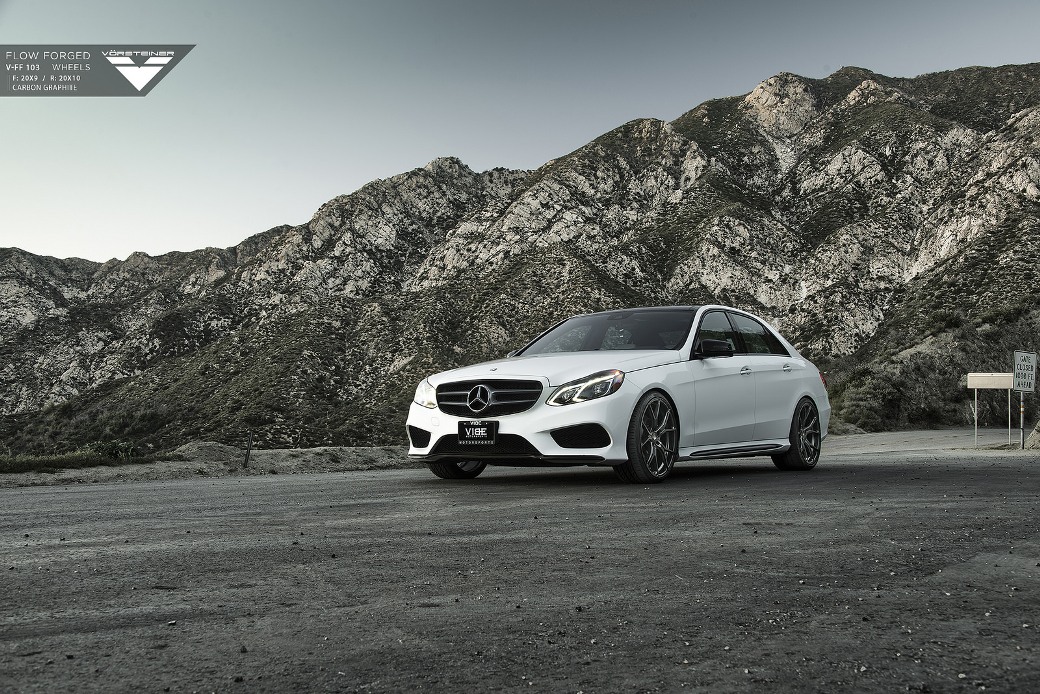 The Mercedes-Benz E350 is an excellent-looking vehicle that may not necessarily need any modifications to make it appealing to potential buyers in the market. However, this already-notable appearance can still be enhanced even with the addition of something as simple as a set of customized wheels. This was done by Vorsteiner, which gave the E350 a brand new set of customized wheels, as indicated on a gtspirit.com report.
The wheels added by the American tuning specialist are the V-FF 103 featuring a carbon graphite finish. The front wheels have a width of 20×9 inches while the rear wheels measure 20×10. Due to the width of the wheels, it was necessary to use 245/35 tires for the front and 275/30 at the rear.
Similar to other luxury vehicles using the V-FF 203 wheels of Vorsteiner, the E350 appears to be well-suited for the wheels. While the wheels on the Mercedes-Benz E350 can easily catch the attention of anyone looking at it, it still retains a certain amount of subtlety to maintain its elegant and luxurious design.