Peter Parcon
April 30, 2015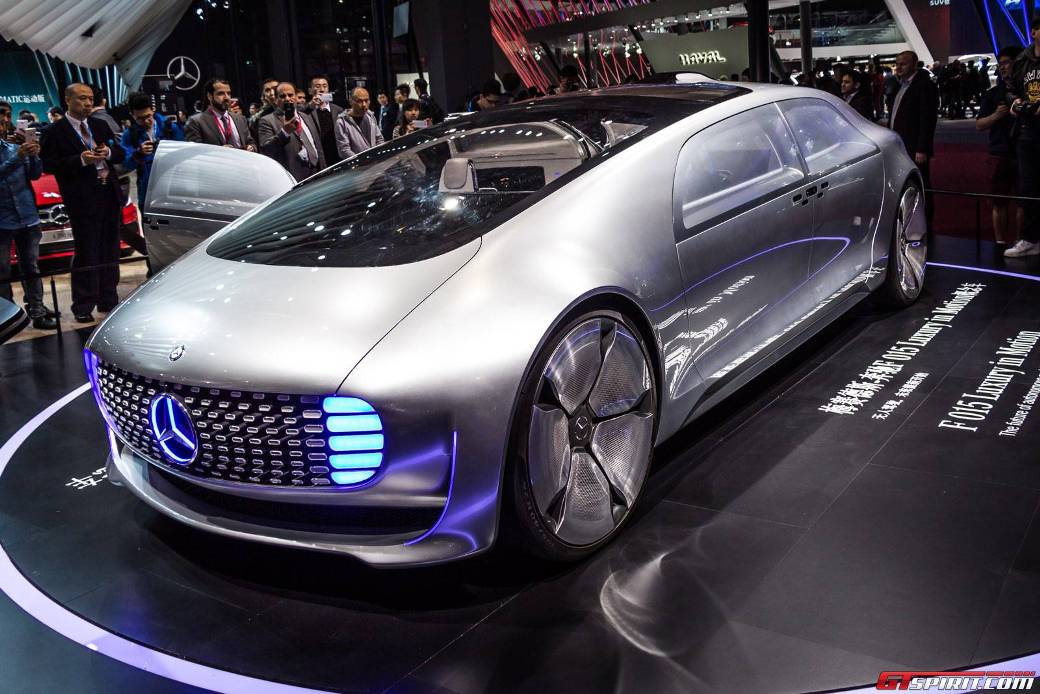 When the Mercedes-Benz F015 Luxury In Motion research vehicle was launched by the luxury vehicle manufacturer near the start of the year, it provided industry watchers a brief preview of the future. The same vehicle made another appearance during the Shanghai Motor Show 2015, as shown on a report from gtspirit.com.
The F015 Luxury In Motion has a remarkable design with its smooth lines and a notably-spacious interior that offers more than enough space and comfort inside the cabin. It also features a low front end, streamlined roof line and flat windscreen. The short overhangs in front and at the rear are also worthy of a second look for industry watchers.
The wheels are also positioned on the far corners of the vehicle, which add to the spacious interior cabin of the F015 Luxury In Motion. The vehicle has a total length of 5.2 meters, width of 2.018 meters and height of 1.52 meters. The wheelbase of the Mercedes-Benz F015 Luxury In Motion is also quite large at 3.61 meters.
The futuristic vehicle of the luxury vehicle manufacturer from Germany uses an F-Cell plug-in hybrid drive system that allows it to run for 200 kilometers on pure electric power. It has a total range of 1,100 kilometers. The system plays an important role in the fuel efficiency of the vehicle. The range of the Mercedes-Benz F015 Luxury In Motion when using pure electric power is similar to a vehicle with a diesel engine, which makes it an extremely environment-friendly vehicle with zero local emissions.