Peter Parcon
April 3, 2015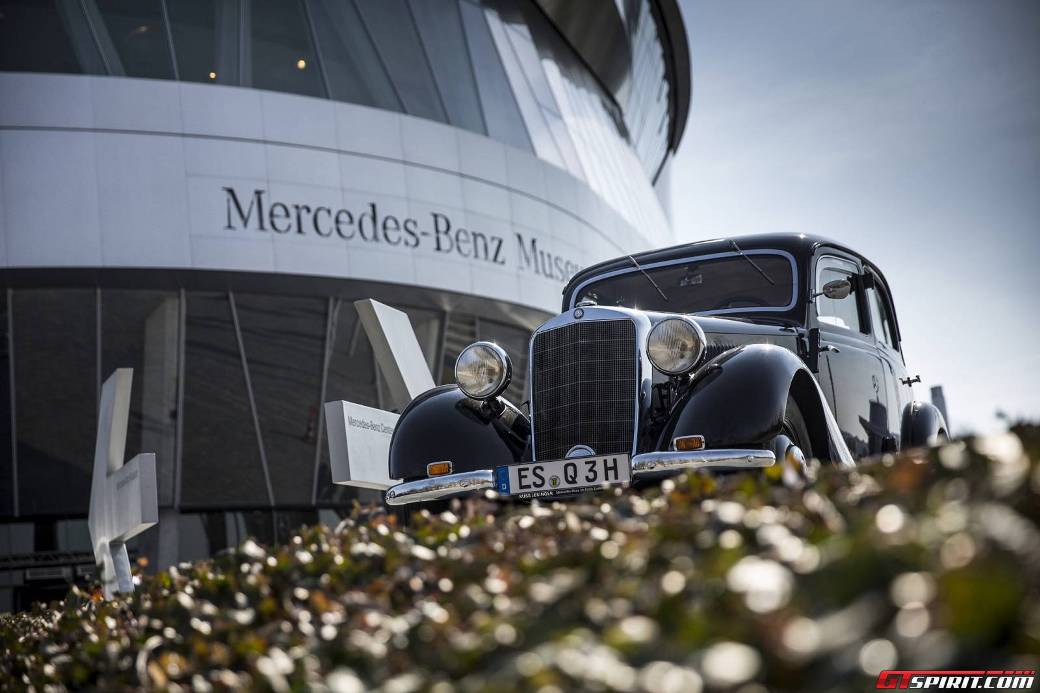 A total of €13 million was raised in the Mercedes-Benz auction of Bonhams, which was higher the results of the previous year, as indicated on a report from gtspirit.com. This year's auction, which was held with the support of the Mercedes-Benz Museum, sold nearly 93 percent of the lots by value.
Among the top lot in the auction was a remarkable 1938 Mercedes-Benz 540K Cabriolet A. It was also the first time a 540K was offered in a public auction, which resulted to a buildup of excitement of both room and online bidders. The Hammer finally fell at the €2,760,000 bid of a private buyer from Germany.
A 1931 Mercedes-Benz 770 "Grosser Mercedes" Cabriolet D was another highlight of the Mercedes-Benz auction of Bonhams. It was one of only eighteen manufactured by the German luxury vehicle manufacturer. It was originally owned by Erik Charell a German director, producer and actor who was instrumental in the rebirth of the play, "The White Horse Inn," in 1930. The "Grosser Mercedes" went for €2,311,500 to a buyer in the auction room.
Four Mercedes-Benz 300SL, both roadsters and Gullwing coupes were also sold at notable prices. A 1960 Mercedes-Benz 300SL Roadster got the highest id among the four at €1,121,250. Prior to be sold at the Mercedes-Benz auction of Bonhams, it was the property of German industrialist Alfred Krupp for three and a half decades.
A 1961 Mercedes-Benz 300SL Disc Brake Roadster, which was owned by a single family for nearly half a century, also attracted an animated bid at €1,092,500. A 1957 Mercedes-Benz 300SL Roadster featuring a factory hardtop went under the hammer for €1,058,000 while a 1957 Mercedes-Benz Gullwing Coupe completed the quartet sold at the auction when it went under the hammer at €1,046,500.
Other high points at the Mercedes-Benz auction of Bonhams were a 1957 Mercedes-Benz 300 Sc Coupé and 115-year-old Mercedes-Benz Ideal 4½ Vis-à-Vis, which were sold at €572,700 and €212,750, respectively. A 1931 Mercedes-Benz 15/75 PS Mannheim 370 S Roadster was also sold at €552,000, but not after going through intense bidding.
The auctioneer and co-chairman of Bonhams, Malcolm Barber, the bids for the cars, which were in excellent condition, were remarkable due to a full auction room, dynamic internet bidding, and international buyers.
He indicated that the auction world record for Mercedes-Benz is held by the Bonhams after it sold a 1954 Mercedes-Benz W196R Formula 1 single-seater in 2013 at Goodwood for €26,592,733, which shows the odeal relationship between Mercedes-Benz and Bonhams.
Mercedes-Benz Classic and Customer Centers head Michael Bock revealed that the Mercedes-Benz auction of Bonhams was a success and embodies the strengthening of the relationship of Mercedes-Benz Classic and Bonhams. After the successful Mercedes-Benz auction of Bonhams, its motoring department will host the annual Aston Martin Works Sale on May 9 and the Spa Classic Sale on May 24.