Giancarlo Perlas
April 28, 2015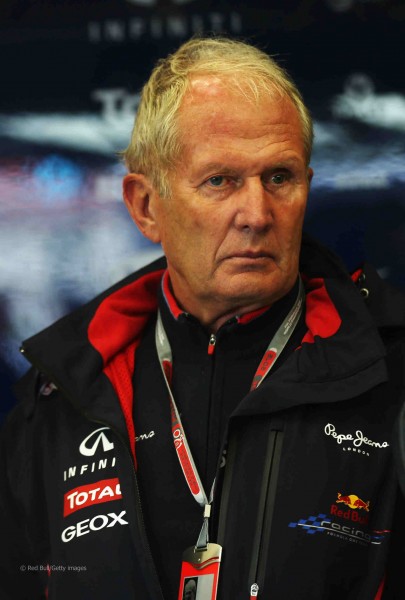 Red Bull Racing is stirring things up again in Formula One. In another unsurprising move, one of the executives belonging in the Austrian team claimed Mercedes-AMG Petronas is in cahoots with Scuderia Ferrari.
According to GrandPrix.com, the motorsport advisor of Red Bull Dr. Helmut Marko, said Mercedes is actively aiding Ferrari this season. He accused the two of working together to kill suggestions that the German team is ruining the excitement in the sport because of its continued easy dominance.
The former race car driver also cited political reasons behind the assistance of Mercedes to Ferrari. While Dr. Marko did not elaborate further about the "political" issue he mentioned, it was clear that he was pointing to the current engine rules in F1.
It should be noted that in the same interview where he raised speculations of a conspiracy between the two competing teams in F1, he explained it was difficult to prove his claims. However, he assured everyone that he was pretty sure of it.
Without solid evidences to prove his claim, Dr. Marko's statements just appear to be theories that are not doing the sport any good. His words could be interpreted as lame potshots to ruin the integrity of the new F1 engine regulations as its hopes of engine freeze relaxations are now slowly crumbling due to the seemingly successful adaption of Ferrari of the hybrid V6 power units this season.
Instead of ranting the same tune over and over again, Red Bull should work more on its evolution in the sport. They should put more focus on pressuring their engine supplier Renault to come up with a better product, because it looks like it is where their main problem lies. The team should complement its good drivers and fine car architecture with a reliable engine so that it will eventually have a chance to revive its glory days in the sport instead of whining, which is not just damaging to Mercedes and Ferrari but to the whole Formula One community as well.