Ryan Joseph Ramos
April 19, 2015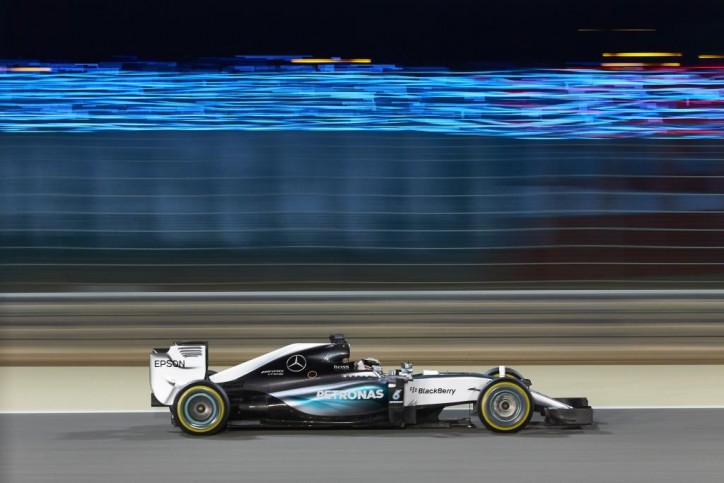 Lewis Hamilton continues to dominate the 2015 Formula One season, taking his third race win in the first four races after cruising to victory at the 2015 Bahrain Grand Prix. Mercedes teammate Nico Rosberg was on pace to give the team a one-two finish, but lost P2 with one lap to go after a mistake that led to Ferrari's Kimi Raikkonen taking second place.
Raikkonen drove with great pace late in the race. In lap 56, Rosberg ran wide and Raikkonen took advantage to take P2 for another great finish by the Ferrari team. By the time the Ferrari driver reached the chequered flag, he was only some 3.3 seconds behind Hamilton.
"The Ferraris gave us a really good run for our money," said the current drivers' standings leader. "It was hard looking after the tyres out there."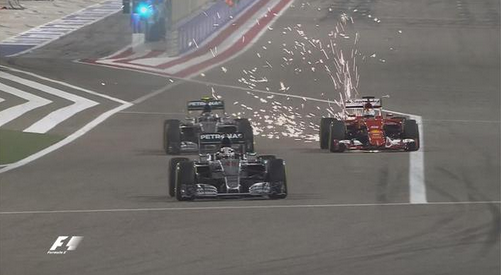 Overtaking the Ferraris was the name of the game for Rosberg in this race. He fell behind Raikkonen in the opening lap, but had regained P3 by lap 4 with an awesome aggressive overtake. By lap 9, he was able to go ahead of the other Ferrari for P2. A mistake led to Rosberg coming out of the pits behind Vettel, but Rosberg again retook P3 after an aggressive maneuver right as Hamilton was exiting the pits at P2 behind then-race-leader Raikkonen in Lap 16.
By the time a third of the race was done, the Mercedes found themselves back in front. However, Raikkonen was able to close in on Rosberg's spot in P2  and eventually overtook late.
Some costly mistakes sabotaged Rosberg's race at different times of the race, with none more damaging than that error in the second-to-last lap. Still, it was a podium for the German, but this certainly is a bitter pill to swallow.
Vettel also lost his possible shot at the podium after incurring damage late and exiting an emergency pit stop behind the Williams of Valtteri Bottas in P4. Bottas fended off the German and finished fourth. Vettel finished fifth, followed by Daniel Ricciardo in sixth. Ricciardo blew out his engine just as he passed the finish line. Lotus's Romain Grosjean finished seventh, Force India's Sergio Perez was eighth, Red Bull's Daniil Kvyat took ninth, and Williams' Felipe Massa settled for the last championship point at stake in the race.
FINAL PROVISIONAL CLASSIFICATION #BahrainGP #F1atTwilight pic.twitter.com/mBr92MBzA5

— Formula 1 (@F1) April 19, 2015