Giancarlo Perlas
April 28, 2015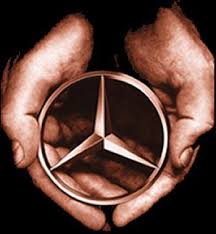 Daimler AG just released its new quarterly sales data. So far, its profits almost doubled, exceeding the expectations of analysts, according to WSJ Business.
Based on the year-on-year first quarter data released by the parent company of Mercedes-Benz, its overall net profit jumped from €1.03 billion last year to €1.96 billion in the present year. The numbers significantly surpassed the €1.61 billion forecast of analysts for this quarter.
Bodo Uebber, Member of the Board of Management of Daimler AG for Finance & Controlling and Daimler Financial Services, commented that they are on a very good path to meet forecasts. He added, that they will also take a step-by-step approach in their margin targets.
The Finance Chief of Daimler attributed the success of the company in the way its Mercedes-Benz brand performed in the U.S. and China. He said that the elements of higher pricing in the areas mentioned, plus the improvement in the efficiency of its business operations contributed to their outstanding achievement.
On the other hand, the overall revenue of Daimler during the same period rose by 16% to €34.24 billion. This is thanks to favorable exchange rate conditions, and high unit sales. It was reported that the group delivered 641,600 cars and commercial vehicles in the first quarter.
The best-sellers of the bunch were C-Class cars of Mercedes as well as its station wagons and compact cars. There was an increase in the sales of heavy-duty trucks in the U.S. too.
The future of Daimler is certainly looking bright with the recent figures it released. If it maintains the performance of its Mercedes-Benz division up to the end of the decade, then it is possible that it might regain its status as the number one luxury car maker in the world later.