Ryan Joseph Ramos
April 28, 2015
Daimler AG continues to roll, having achieved record sales, revenue, and EBIT during the first quarter of 2015, propelled of course by Mercedes-Benz Cars. This is thanks in large part to unit sales growing by 13 percent compared to the same period in 2014, contributing to a 16 percent growth in revenue to some €34 billion (around $37 billion).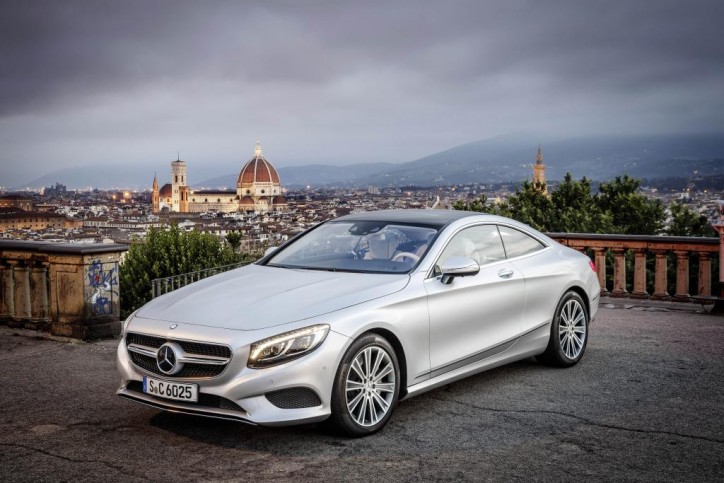 Mercedes-Benz Cars unit sales in Q1 grew 18 percent, with a nice round total of 459,700. In terms of unit sales, Q1 2015 now holds the record for best quarter in Mercedes history.
Breaking down the figure, we see that the UK sales grew 17 percent, making it the main mover in Europe apart from the home country (German sales grew 11 percent). China sales grew 24 percent, while sales growth in Japan (23 percent) and Korea (20 percent) were not far behind.
Revenue of the Mercedes-Benz Cars division grew 15%, amounting to a whopping €19.5 billion in the first quarter of the year. EBIT was also higher, at €1,841 million compared to Q1 last year's €1,183 million.
Daimler Trucks also notched growth, with the 112,400 units sold in Q1 representing a 4 percent increase over last year's figures. Revenue growth is at 18 percent, with a total of €8.4 billion for the division. EBIT is also way up at €472 million from €341 million.
Mercedes-Benz Vans sold 63,800 units in Q1, good for a 4 percent increase in unit sales. Revenue for the division is up by €200 million to €2.4 billion.
One notable down figure is Daimler Buses' unit sales, which went from 6,700 units in Q1 2014 to just 5,700 for the same period this year. Then again, last year's figures were deemed 'unusually high'.