Peter Parcon
April 18, 2015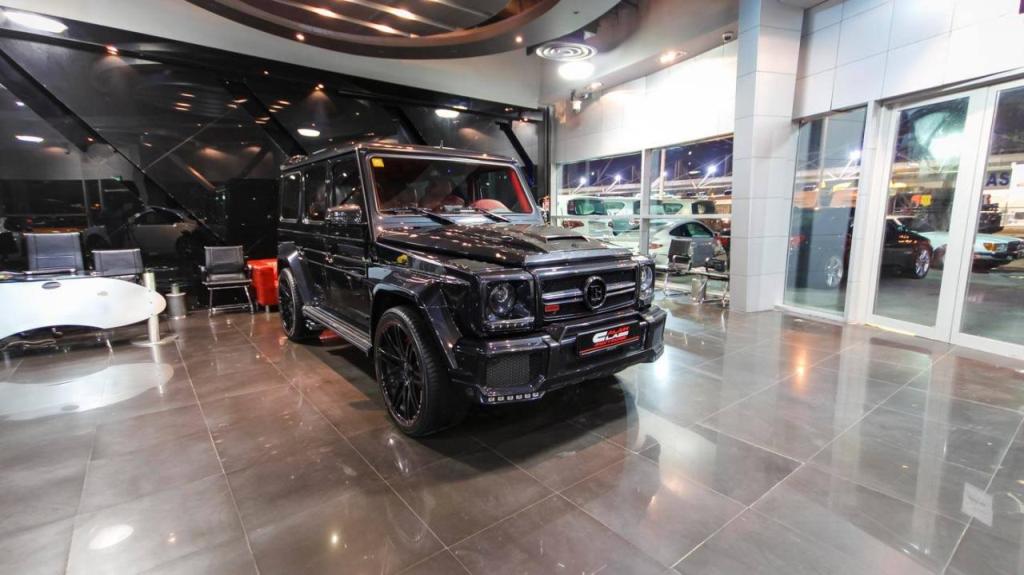 Al Ain Class Motors is well-known for putting a number of uniquely-designed luxury vehicles on display in its showroom in Dubai. These distinctive luxury vehicles have won the admiration of many luxury vehicle enthusiasts, and the exotic car dealer does not appear to slow down as it continues to display more of these vehicles in its showroom. After displaying a superb-looking Mercedes-AMG GT S with the Brilliant Blue Metallic finish, the exotic vehicle dealer recently put a Brabus Mercedes G65 800 on display, according to a report from gtspirit.com.
The Mercedes-Benz G65 AMG is already a notable vehicle in itself since a limited number was produced by the luxury vehicle manufacturer from Germany. The standard model features a 6.0-liter twin-turbo V12 engine that is capable of producing 612 HP of power. In the hands of Brabus, the G65 AMG has become a monster of a vehicle with an engine capable of producing 800 HP of power. While its power output was increased, the torque was reduced to 1100 Nm from 1420 Nm.
With these figures, the Brabus Mercedes G65 800 is capable of accelerating from 0 to 100 km/h within 4.2 seconds. The electronically-limited top speed of the luxury SUV is at 250 km/h.
In addition to these upgrades on the engine, Brabus also installed some eye-catching components on the G65 800. It features a custom-made body kit, enhanced drive train, and modified suspension and brakes. It also comes with a luxurious interior that can be made to fit the preference of the owner.
The carbon fiber body kit of the Brabus-tuned Mercedes-Benz G65 consists of a new grille, vented hood, customized bumpers, flared wheel arches, side skirts, extended fender, a rear spoiler, redesigned LED daytime running lights, and bigger air intakes. The tuning specialist also gave the Brabus Mercedes G65 800 a brand new set of wheels.
While the exterior color theme appears subdued, the interior is rather outlandish. This particular model of the Brabus Mercedes G65 800 has an interior featuring a loud shade of red highlighted with a violet-colored set of LED lighting.