Giancarlo Perlas
March 27, 2015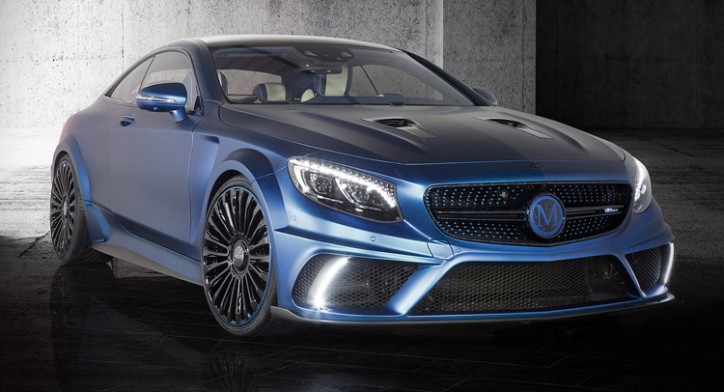 The 2016 Mercedes-Maybach Pullman was definitely a show-stealer at the 2015 Geneva Motor Show. It debuted alongside the 2016 Mercedes-Benz C350e Plug-In Hybrid and the V-ision Plug-In Hybrid concept van based on the V-Class.
Popular aftermarket tuners also took the opportunity to highlight their work with some Mercedes cars. Among the ones that stood out were the 850 hp Brabus Mercedes S-Class Rocket 900, and the more powerful Mansory Mercedes S63 AMG Coupe Diamond Edition.
According to Carscoops, the Mercedes S63 AMG Coupe's 5.5-liter biturbo V8 engine was fitted with Mansory's M1000 tuning kit. It allows the car's original 577 hp with 900 Nm of torque AMG engine to build an astonishing output of up to 972 hp and 1,400 Nm of torque.
The power upgrade lets the car achieve an electronically-limited top speed of 300 km/h. On the other hand, its sprint from zero to 100 km/h is significantly improved by a second. With the tuning package equipped, it can reach the said acceleration in a mere 3.2 seconds.
Visually, the car is very striking in its blue hue, plus matching blue diamond sparkles on its trims, rear spoiler, booty lip and hood. It also comes with new exhaust tips, diffuser, and signature wheels of the tuner. Of course, it is adorned with the marque of the tuner in the grille and the Diamond Edition patch in the key areas of the car.
Inside it is a two-tone leather surfaces with blue and cream colors. It has the diamond trims as well in its cabin.
Mansory Mercedes S63 AMG Coupe Diamond Edition Official Pictures
Check out the official pictures of the car below before its unveiling in Geneva:
Video: The Mansory Mercedes S63 AMG Coupe Diamond Edition Live at the 2015 Geneva Motor Show
If you are not contented with the pictures, watch this video straight from Geneva, featuring the S63 AMG Coupe Diamond Edition: