Giancarlo Perlas
March 17, 2015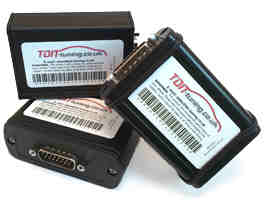 Most people may not be aware that TDI-Tuning is offering tuning boxes for Mercedes-Benz luxury vehicle owners. The said kit is simply a plug-in device that provides the car an extra kick in its horsepower. This is ideal for someone with a Mercedes-AMG car who still wants to bring out more output in his or her auto.
What's great about the product is that it does not really require much skills to use it. The hardware can be easily plugged in and out with or without the help of a tuning expert. All it requires is a screwdriver, and its installation only takes as little as 30 minutes even without the know-how equaling that of a specialist. There's no need to cut wires too while equipping it, which truly makes it a cool DIY kit.
Customers should not also worry about leaving traces of the box's effect in their cars. Removing it will automatically shift the standard output of the vehicle.
Basically, the unit worth less than £300 works in conjunction with the car's Engine Control Unit (ECU). Once plugged, it automatically adjusts parameters such as fuel injection, engine timing, pressure, and amount of fuel added. The result is an overall performance for the auto.
According to Carscoops' interview with Graeme King, the owner of TDI-Tuning, 10% of their customers drive performance vehicles like Mercedes-AMG cars. Out of the mentioned numbers, 15% have done repeat business with the company.
King mentioned that one owner of a Mercedes E350 was able to increase his car's output from 248 hp to 312 hp while its torque was raised from 620 Nm to 719 Nm using the company's Twin Channel box. Another was a Mercedes C220 BlueTEC (CDI), which experienced a boost of 168 hp to 222 hp with its torque spiking from 400 Nm to 488 Nm.
One particular Mercedes C63 AMG model at Bruntingthorpe airfield with the same device was able to make its top speed reach up to 291 km/h, King added.