Giancarlo Perlas
March 31, 2015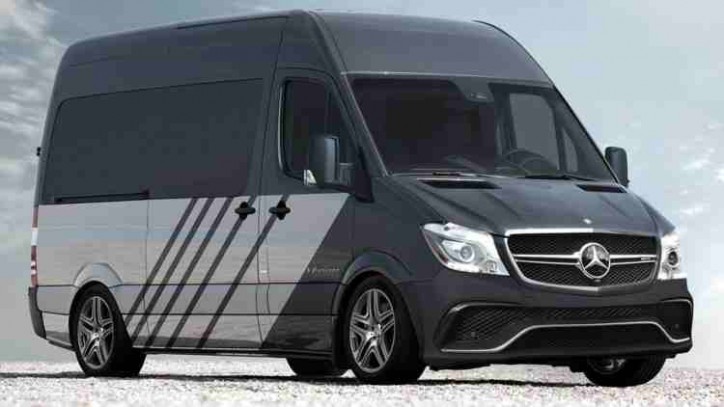 Mercedes-Benz USA just revealed its all-new Mercedes-AMG Sprinter63 S a couple of hours ago. This amazing performance vehicle combines the capacity and functionality of the Sprinter van with raw power you could expect from the Mercedes-AMG GT S.
Mercedes-AMG Sprinter63 S Specs
Based on the press release and pictures revealed by the company, the van comes with an AMG-customized sport suspension. Then, it also has the aerodynamic components you would expect from its performance division like new diffuser, bumpers, redesigned hood, signature wheels, and a more sporty-looking single grille housing its front logo.
The real shocker can be found under the hood of the Mercedes-AMG Sprinter63 S though. The van carries the latest 4.0-liter biturbo V8 of the three-pointed star brand. The power unit enables the auto to achieve up to 503 hp. There's no word about the torque, acceleration or top speed of the van, but it has got to be over the top. It will surely get you or your goods transported fast.
Mercedes-AMG Sprinter63 S Release
Sadly, this will never see the light of day, because it was just part of the elaborate prank of Mercedes USA. The people there released the joke just a day before April Fools, hoping that it will get some people excited and not dismiss it as a hoax right away.
Everyone should give due credit to the company for the very detailed render of the Mercedes-AMG Sprinter63 S. However, it would have been a bit more believable if they based it on the 4×4 model of the van to ensure that it will be burning tires along the way.
Nice one Mercedes!