Giancarlo Perlas
March 27, 2015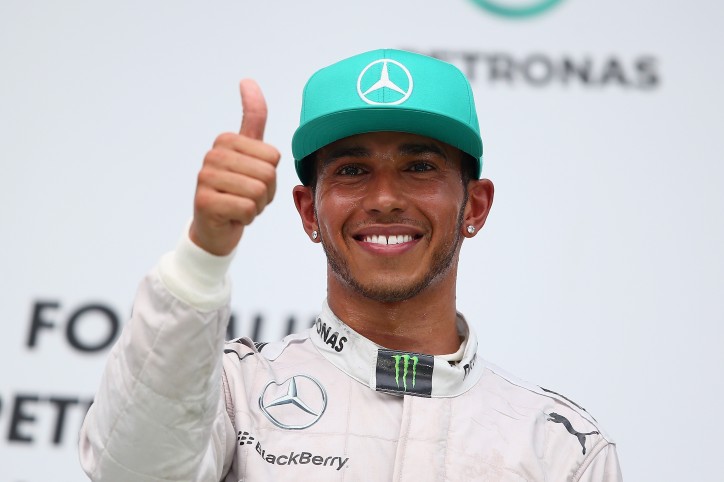 Lewis Hamilton appeared to be in high spirits lately. Well, if you had the World Championship in your current record plus a perfect start in the 2015 season, who wouldn't be? But of course, being on top of the game would always give you that big bullseye on your back from rivaling drivers, competing teams and critics.
One of the major issues raised by competitors (a special mention to Red Bull) is that the dominance of Mercedes-AMG Petronas in Formula One since last year has made the races boring. Thus, there have been calls for engine equalization to get the competition closer.
According to Hamilton, going through the engine equalization right now would be very unfair to Mercedes. He added that it actually defeats the idea of racing in F1. The champ explained, "F1 is about the best drivers competing against each other for the best teams producing the best cars they can."
Hamilton pointed out that his team invested heavily and worked hard to get the car they have now. Also, he emphasized that the development of the car was within the rules of F1.
Its funny that when Ferrari and Red Bull were dominating the sport, no one really made a big fuss about the matter. There have been times too when Sebastian Vettel during his reign as World Champion under Red Bull was raking a long winning streak leading to the World Championship.
Hamilton was certainly on track in his statements. Mercedes really put a lot to make it in 2014. They started working on their new engine as early as 2013 and utilized a lot of money in doing so. Moreover, they had to endure the rest of the 2013 season during the onslaught of Vettel without any complain. Therefore, Mercedes really deserves where it is now.
Lastly, other teams have to deal with the fact that it's part of the big cycle of the sport. Just like Ferrari and Red Bull, there comes a time when fate decides that the reigning group has to step down after quite some time in order for another derserving team  to take over. This time, it's Mercedes' turn.