Peter Parcon
March 31, 2015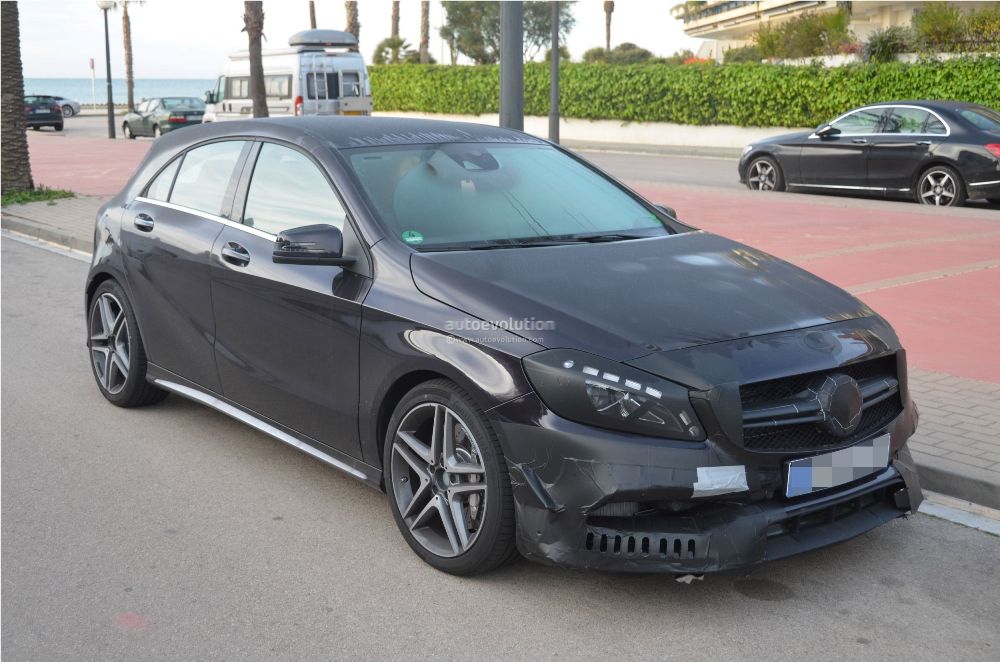 In the past, Mercedes-Benz attempted to produce a city car tweice, and both attempts has a lot to be desired by some industry watchers. As the saying goes, "the third time's a charm," the luxury vehicle manufacturer was successful with the W176 A-Class and the Mercedes-Benz A45 AMG is considered as the best in the lot.
The existing models of the A-Class have been in the market since 2012 with the A45 AMG becoming available in 2013. Due to this, Mercedes-Benz is presently working on a facelift for the entire lineup of the W176 model, as shown on a report from autoevoluton.com. Images of the 2016 Mercedes-Benz AMG emerged recently, and it may become the new apple in the eye of luxury vehicle enthusiasts.
The outgoing model of the luxury vehicle features a 2.0-liter four-cylinder twin-turbo engine with a 355 HP power output and torque of 332 lb-ft. Industry insiders have hinted at the possibility that the 2016 Mercedes-Benz A45 AMG may receive additional power.
Mercedes-AMG Tobias Moers indicated that the new models of the A-Class will become the most powerful vehicle for its segment. The new models of the vehicle may also be released by fall, Moers added.
The power output of the new model may reach 375 HP, which allows it to accelerate from 0 to 62 mph or 100 km/h within 4.5 seconds. It is also possible for the new model of the luxury to receive an update for the seven-speed automatic transmission system. It may even receive the 4Match AWD system. The top speed is expected to reach up to 155 mph or 250 km/h.
While the engine may receive an upgrade, the same thing cannot be said for the design. The headlights and taillights are expected to be redesigned, a distinctive AMG radiator grille installed, and the front and rear modified, but it may nothing more than subtle enhancements. The leaked images of the 2016 Mercedes-Benz A45 AMG, which may have a power output of 385 HP, also give indications of minor modifications on the dashboard.