Peter Parcon
February 21, 2015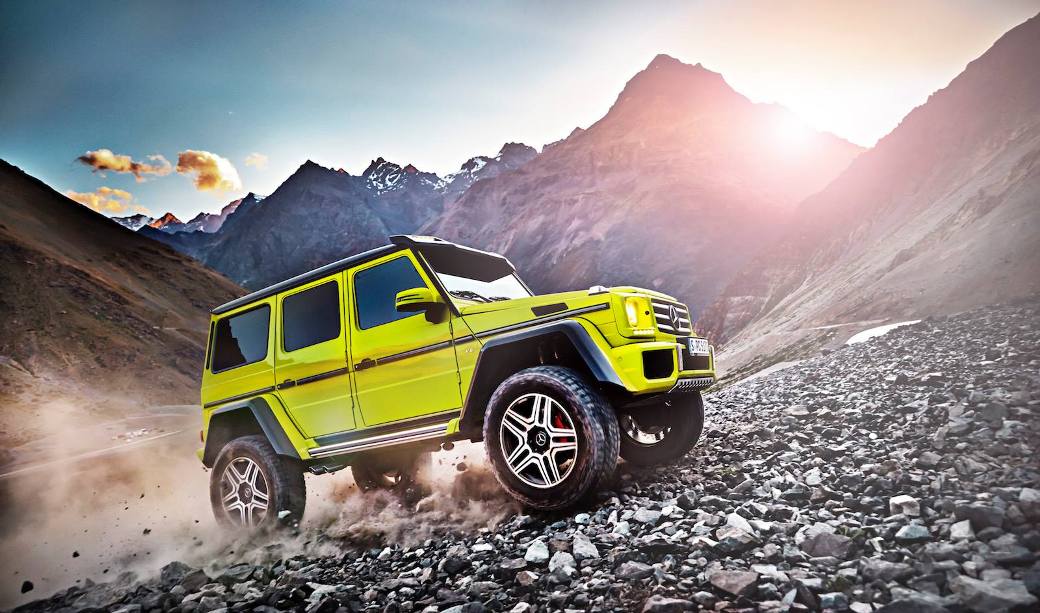 A teaser image showing the upcoming Mercedes-Benz G500 4×4² show car was unveiled recently by the luxury vehicle manufacturer, as indicated on report from gtspirit.com.
The latest luxury off-roader is expected to make its official debut in March during the 2015 Geneva Motor Show. It was initially spotted last November while undergoing testing. The luxury vehicle manufacturer confirmed the model after it was initially seen. With the publication of a teaser image, it shows that the vehicle is essentially a four-wheel variant of the six-wheeled off-roader launched by Mercedes- Benz in 2013. Its name also indicates that the upcoming vehicle is a sequel to the 6×6 vehicle. It is also considered a hard-core variant of the tough G63 AMG.
Due to this, the G500 4×4² comes with a similar flared wheel arches featured on the 6×6 along with a considerable ground clearance, slightly-modified body, and large-sized 22-inch wheels that come with 325/55 off-road tires.
The luxury vehicle will also feature a similar 5.0-liter V8 engine that is currently used on currentG500 models instead of the twin-turbo 5.5-liter V8 engine used on the G63 6×6. The engine is expected to offer around 288HP of power along with a torque of 336 lb-ft. The power is expected to be delivered into all four wheels through a seven-speed transmission system.
Additional details of the latest off-road offering of Mercedes-Benz are expected to be released by the luxury vehicle manufacturer in the coming days. While the G500 4×4² is dubbed as a show car, industry watchers expect production of the vehicle to start within the year. It is also expected to be offered in limited quantities when taking into consideration that annual production of the six-wheel variant is limited to around thirty units. The Mercedes-Benz G500 4×4² is also anticipated to cost less compared to the G63 AMG 6×6.