Giancarlo Perlas
February 14, 2015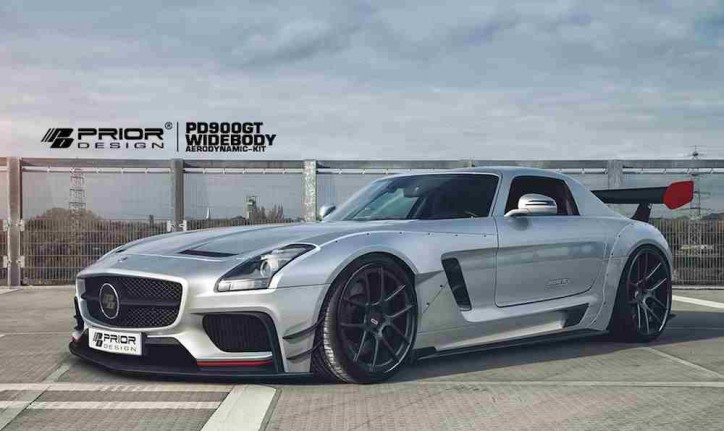 The Mercedes SLS AMG GT may no longer be in production, but it will always have a room for car lovers out there. So, it is nice to see it surface again in the news. Recently, Prior Design announced its new wide body kit for the gullwing. The package was designated the name PD900GT.
The new package definitely gives more reasons for the owners of the SLS to keep it, and not trade it with the new Mercedes-AMG GT. The Mercedes-AMG GT surely does have a lot of features to crave for, but the style, power, and engine noise of its predecessor stands out on its own way.
According to WorldCarFans, the kit offered by Prior Design offers the car a lot of cosmetic enhancements, which concentrates on the aerodynamic components. With the years of experience of the tuner in Mercedes cars, its tuning specialists were able to provide a comprehensive work with the SLS in it PD900GT package.
The aggressive styling of the kit includes a new bonnet and front bumper with a very prominent diffuser as well as new side flicks and grille. The rear also features a new bumper with a diffuser incorporating customized exits for the exhaust tips plus a wing. Moreover, side skirts and wheel spacers were installed by the tuner.
As for the engine, Prior Design left the stock configuration of the SLS' 6.2-liter V8 intact. So far, there's no word about the pricing of the product yet.
Prior Design Mercedes SLS AMG GT Gallery
Check out more photos of the car here, which were provided by WFC and GTSpirit: