Peter Parcon
February 21, 2015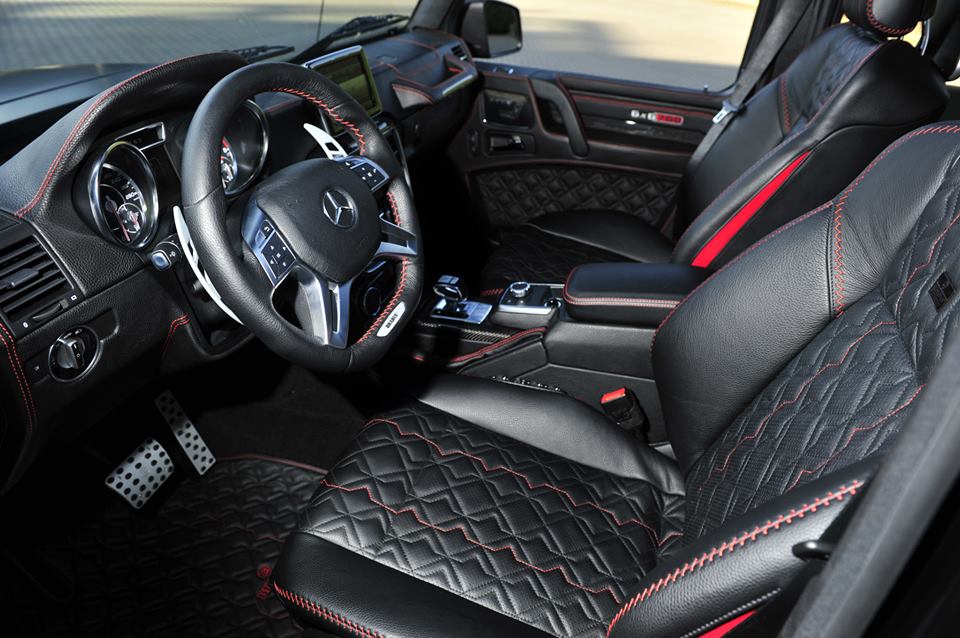 The 2014 Mercedes-Benz G63 AMG 6×6 has gone through modifications under Brabus, which created the Brabus 6×6 700. This gives an indication that people who have the money to acquire the luxury off road vehicle opt to have their units modified by Brabus. A recent motorward.com report indicated that the tuning specialist aims to meet the demand of G63 AMG 6×6 owners by showing its upgrade for the interior of the luxury off-roader during the 2015 Geneva Motor Show.
The tuned-up interior offered by Brabus for the G63 AMG 6×6 of Mercedes-Benz is personalized and can be adapted to the needs of the owner. However, in order to provide potential clients an idea of what to expect, the tuning company provided a package showing some upgrades that can be made on the interior of the vehicle. The package includes complete re-upholstered seats, red stitching, sports steering wheel and pedals, and complete carbon fiber trim package.
Super fine leather is used to cover the seats of the Brabus 6×6 700 complete with distinctive designs and complementary piping and stitching. Aside from the seats, the armrests, door handles and consoles are also given the treatment by Brabus. They are covered with the same elegant material.
While the dashboard of the Brabus 6×6 700 does not feature any leather wrapping, it is covered with Alcantara that complements the lining on the interior. The carbon finer trimming along the doors complement a similar trim on the instruments and center console. On the other hand, the 6×6 becomes enjoyable to drive due to the sports pedals and steering wheel. Leather floor mats featuring the logo of the tuner and red-colored edges completes the interior upgrade of the Brabus 6×6 700.