Giancarlo Perlas
February 7, 2015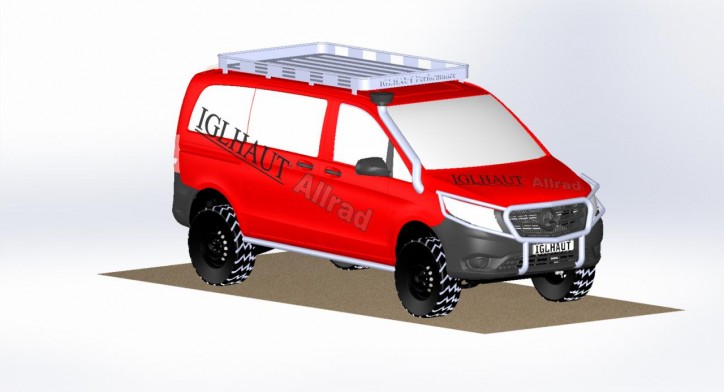 Aftermarket tuning specialist Iglhaut recently announced its plan to release a new package for the Mercedes-Benz V-Class. According to to tuner, it will be transforming the van into an "extreme terrain vehicle".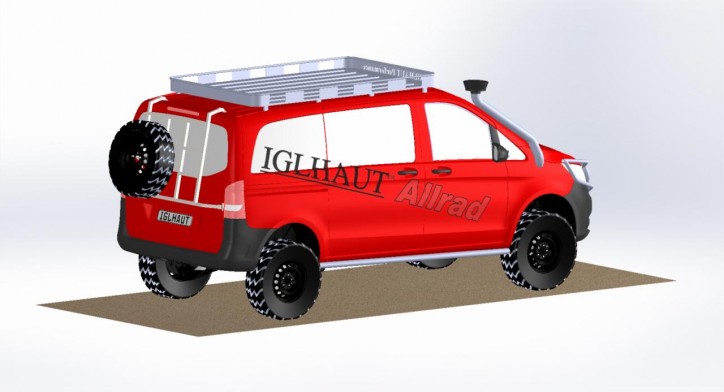 Iglhaut stated that it will equip the auto with a permanent all-wheel-drive system coupled with three locking differentials, higher suspension, and underbody protection. Also seen in the photos of the V-Class released by the company are large off-road wheels, roof rack, brush guard, vehicle snorkel, and rocker bars. It looks like it is definitely built for very bumpy and flooded terrains.
The ground clearance of the planned Iglhaut Mercedes V-Class offers a ground clearance of around 11 inches. In addition, its fording depth is 23.6 inches, giving it 80% grades when climbing. As to its approach and departure angles, they measure 30 and 40 degrees, respectively.
So far, these are the information present about the extreme off-road van of Iglhaut. We don't know yet whether there will be an engine boost for the Mercedes-Benz V-Class, but we bet they will be tinkering with it to amplify its power for conquering submerged, rough, and steep terrains.
There is no definite date yet for the release of the V-Class tuning package, but Iglhaut hinted that it will be during the latter half of 2015. No details were revealed too about its pricing, but we will update everyone once the tuner says a word about it.
About the Tuning Company
If you have no idea yet of what the guys at Iglhaut are capable of, check out some of their work before involving the various versions of the Mercedes-Benz vans in the gallery below:
Here's also a clip showcasing the Sprinter 4×4 made by the tuning specialist: