Ryan Joseph Ramos
February 22, 2015
After four days of rigorous testing at the Circuit de Catalunya in Barcelona, the Mercedes AMG Petronas F1 team was able to complete a total of 444 laps over the track, allowing drivers Lewis Hamilton and Nico Rosberg to get some significant run in the new F1 W06 hybrid.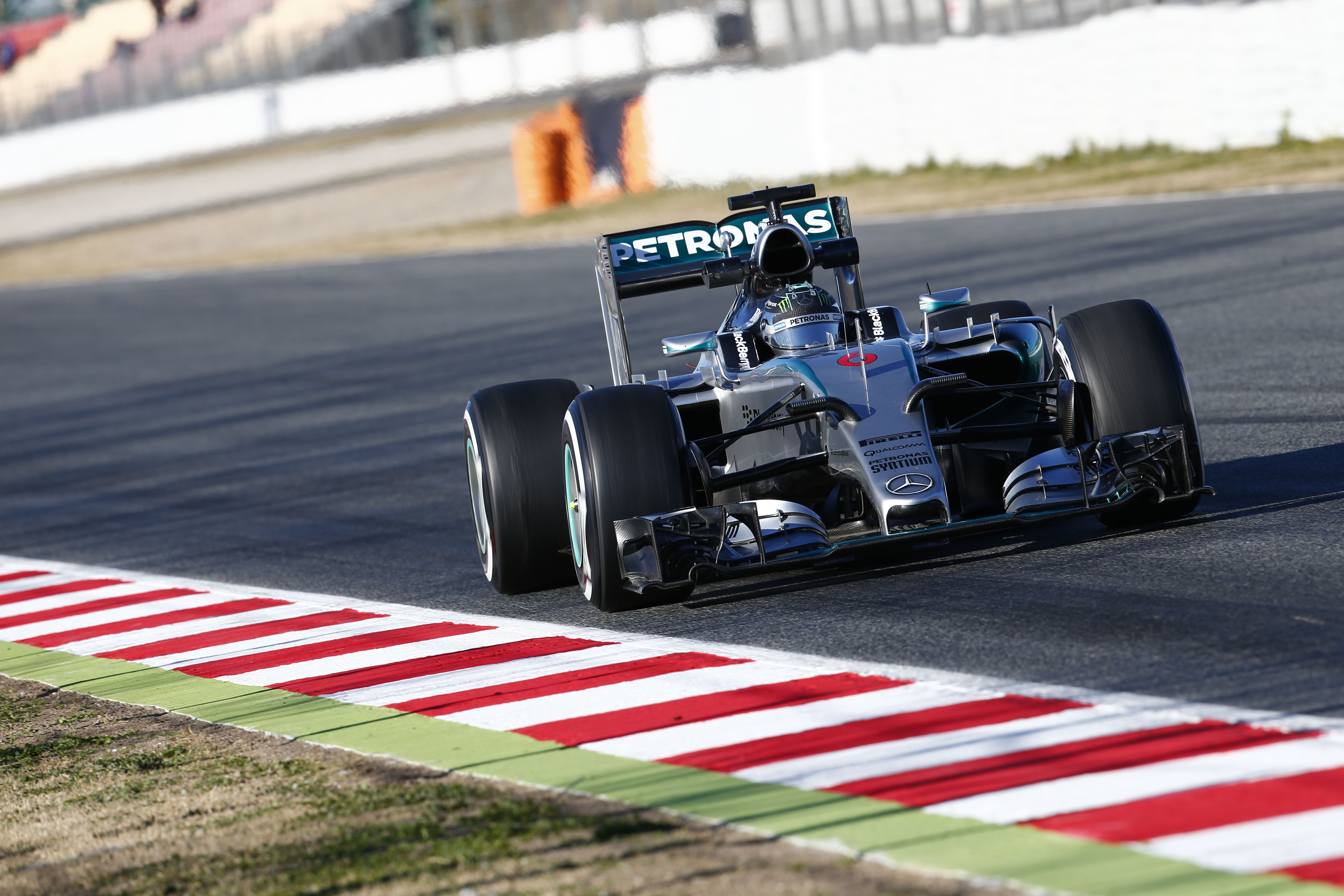 Day four saw Rosberg post a second-best lap time of 1:24.321 and a total of a whopping 131 laps. His time was eclipsed only by the Lotus of Romain Grosjean, who tallied 111 laps with a best time of 1:24.067.
That was great performance on a day that Rosberg considered 'difficult', what with ongoing troubles with getting the tires to work properly coupled with a windy track. Getting the tires working right was one of the major problems the Mercedes team faced prior to last year's dominant run, so it's important to get this aspect of the game down pat if Mercedes wants to retain the championship.
Back in day one, defending F1 champion Hamilton snuck in just 10 laps because of a fever. This allowed Mercedes DTM driver Pascal Wehrlein to step in and get some rounds in the car. He managed to xget in 47 laps, with a lap time good for ninth-best on the day, at 1:28.489.
Day two saw the two main drivers splitting time in the W06, with Nico pushing 66 laps and Lewis with 89 after the lunch break. Best lap times weren't amazing and more of middle-of-the-pack, but the main point is to figure out the car and get many laps in to perfect the settings.
In day three, Hamilton's 101-lap run included a best time of 1:26.076, which was good for third on the day behind another leading Lotus, this time driven by Pastor Maldonado, and the Toro Rosso of Max Verstappen.
After day four, Rosberg conceded that it's hard to see how Mercedes measures against the competition. "But we're confident that we have a good car at least," said the German driver.
Preparation for next week's final pre-season testing is under way at the team's Brackley headquarters.