Giancarlo Perlas
January 27, 2015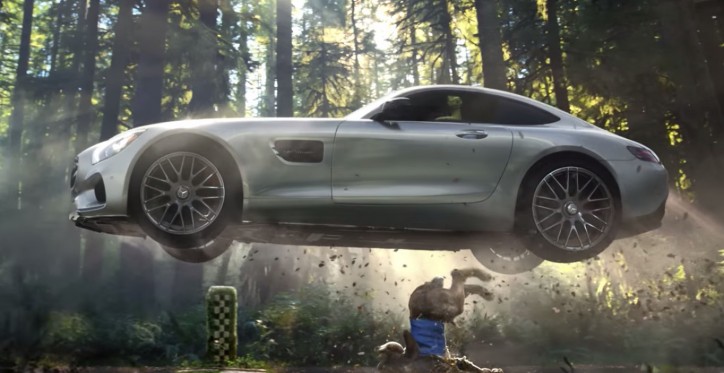 Remember the ad of Mercedes-Benz that we mentioned earlier about the race between the tortoise vs hare? The one that the three-pointed star brand made for the Super Bowl? Well, we just got the results, and the winner was the tortoise.
Just like the original story seen in Aesop's Fables and even in Bugs Bunny cartoons, the tortoise overcame the odds. However, in the modern version of Mercedes, the creature in the half-shell got some unlikely help from a sports car.
It seemed that the rule of the race never mentioned the allowed ways for the two competitors to cross the checkered flag. So capitalizing on that loophole, the tortoise grabbed himself a Mercedes-AMG GT when he accidentally stumbled across the assembly plant of the sports car.
The hare looked like he was not that far from the finish line, but his showboating and arrogance cost him the race. Using the Mercedes-AMG GT, the tortoise got pass the hare and eventually won the race. The winner even had the chance to pick up one of the lady bunnies en route to victory, leaving the rival hare's jaw slacked.
Check out the video below of how the tortoise vs hare race turned out:
There was also a prior ad that was made by Mercedes created to create hype for the Super Bowl commercial above. It starred former NFL wide receiver Jerry Rice, and a pet rabbit owner named Andrew Hunter. The teaser showed the kid owning Rice after a quick debate concerning the difference of a rabbit and a hare.