Peter Parcon
January 22, 2015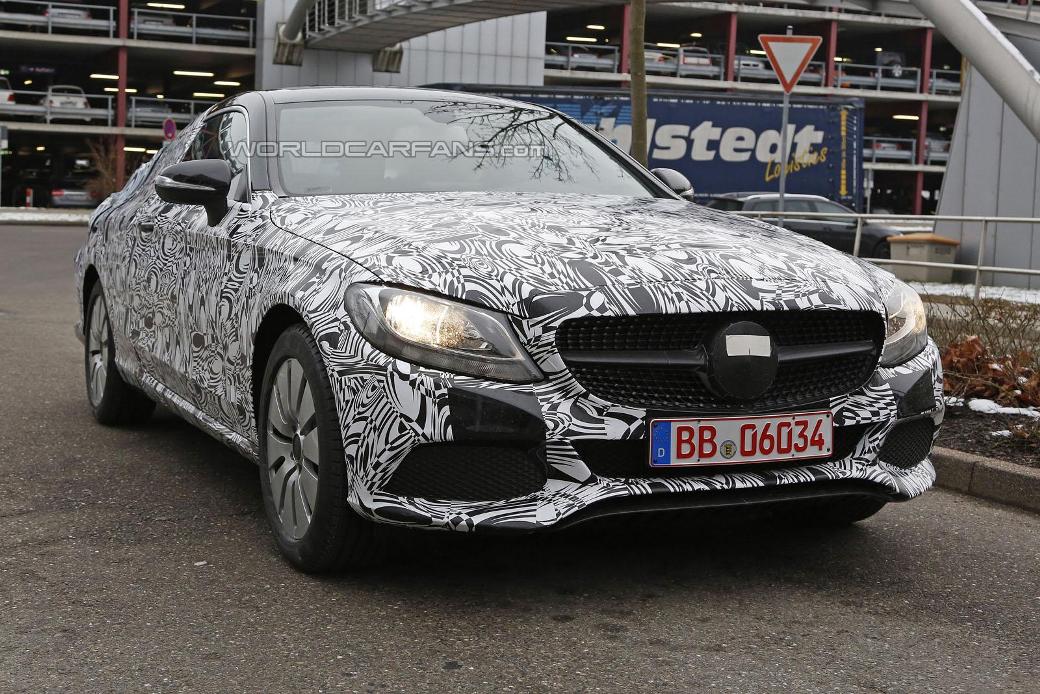 While the 2016 Mercedes-Benz C-Class Coupe is scheduled to be officially unveiled by the luxury vehicle manufacturer in October, a number of spy shots of a prototype emerged recently, according to a report from worldcarfans.com.
Although the new C-Class Coupe was heavily camouflaged, it still showed that the luxury vehicle manufacturer provided the redesigned model a curvier appearance. Its front fascia was also given a sporty look with its large intakes and a single bar grille. The new compact executive of Mercedes-Benz also features sweptback headlights, door-mounted windows, and a smoothly sloping roofline.
The images of the prototype are similar to previously released renderings of the luxury vehicle. The shape of the prototype also has some similarities to the S-Class Coupe. In fact, the rear of the luxury vehicle imitates the rear of the S-Class Coupe. Due to this, it features slim taillights while the trunk is angled and comes with a built-in spoiler.
The 2016 Mercedes-Benz C-Class Coupe has a number of rivals in the market, including the BMW 4 Series and Infiniti Q60. The upcoming C-Class Coupe may be offered with the same engine options as the sedan variant, which would include a 2.0-liter turbocharged four-cylinder engine and 3.0-liter turbocharged V6 engine. The German luxury vehicle manufacturer is also expected to offer a C63 AMG Coupe variant featuring a 4.0-liter bi-turbo V8 engine.
The spy shots also included a view of the interior cabin, which shows that the most of the switchgear has remained the same. The image shows the 2016 Mercedes-Benz C-Class Coupe will feature a three-spoke steering wheel, seven-inch tablet serving as the infotainment screen and a number of metallic accents.