Giancarlo Perlas
January 10, 2015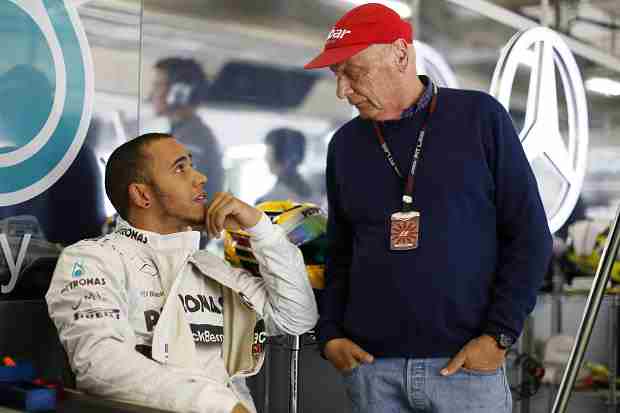 The three-year contract of Lewis Hamilton with Formula One Team Mercedes-AMG Petronas will be up by the end of the year. Various speculations about the status of the negotiations were raised by several news sources. However, Niki Lauda expressed his confidence that the 2008 and 2014 F1 World Champion will stay with his current team.
In Lauda's interview with PaddockTalk, he said, "I am not worried," referring to the contract talks between Mercedes and Hamilton. Then, he stated, "both sides want to renew, so it will happen."
Despite only having one season left in Hamilton's contract, Lauda confidently claimed a new contract will come in due time. "We are in no hurry," the F1 legend and three-time World Champion also pointed out.
It should be noted that it was Lauda who played a significant role in influencing the Briton to jump ship into Mercedes from McLaren after the 2012 season. So, if there's someone who really knows what Hamilton wants, it might be him.
One of the factors that recently fueled up the rumors about Hamilton and Mercedes was the interview of Toto Wolff where the motorsport director of the team revealed Fernando Alonso is on his short list in case their star driver does not renew his contract. The chief of F1 team Mercedes even mentioned Valtteri Bottas as another fallback in case the Spaniard refuses the offer too.
Personally, I think Hamilton will renew, considering that Mercedes is very dominant right now. Going with the winning team will further raise his value in the sport, which will allow him to command more money for his skills in the future. Therefore, the wisest decision for him to do right now is to stay with the team.