Peter Parcon
January 22, 2015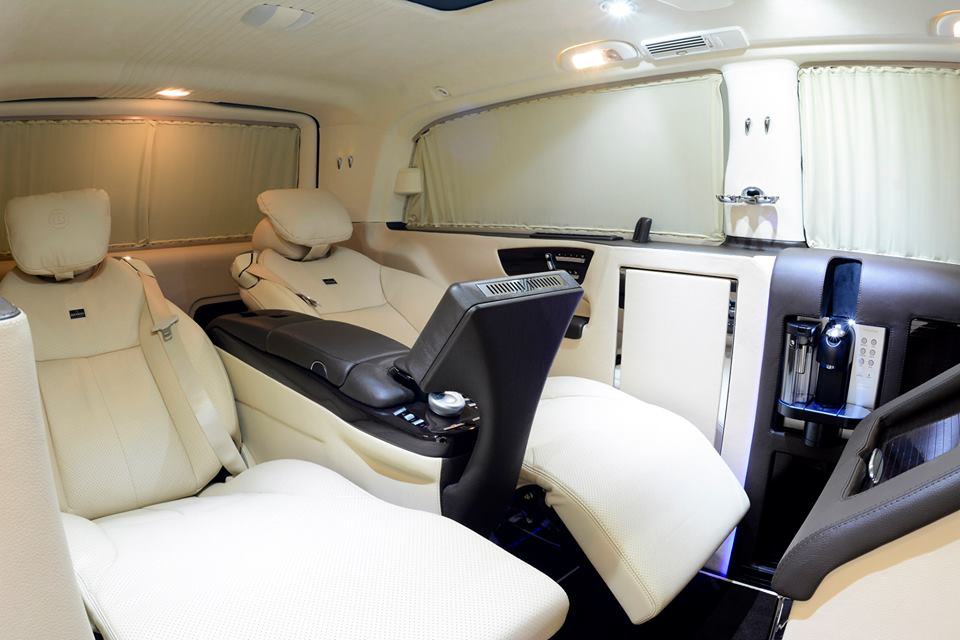 The Mercedes-Benz Viano has been the subject of numerous modifications by Brabus for a number of years already. Due to this, it is expected for the tuning specialist to focus on enhancing the interior of the van, mainly in the rear compartment. The Brabus Viano iBusiness is considered as among the best luxury vans available in the market today, and images released recently showed how the tuning specialist can make the interior of the luxury van truly elegant, as shown on a report from motorward.com.
The images of the back compartment of a Brabus-enhanced Viano iBusiness van make the interior of rival luxury vans look like a typical people carrier. The turning company provided the luxury van of Mercedes with individual reclining seats that are not even used on an Airbus A380. These seats are upholstered using the best leather available in the market.
The seat also has folding tables along with a couple of iPad holders. The Brabus Viano iBusiness van features a large screen that is linked to a PC, offering internet connectivity. It also comes with a 3D DVD player that is utilized as a partition between the driver and passenger compartment.
Folding chairs are also positioned under the screen inside the Mercedes-Benz Viano tuned by Brabus. These seats may be used by guests of the owner of the luxury van. It also features a console along the middle part of the compartment. The van comes with a fridge while cups and glasses are positioned along the top shelf. An espresso machine is positioned along the bottom.
The command center can be considered as the most important part of the Babus-enhanced Mercedes-Benz Viano. It basically allows users to control the main screen along with the other features of the luxury van. Users can also control a number of equipment inside the Brabus Viano iBusiness using an iPad app specifically-designed for this purpose.