Peter Parcon
January 31, 2015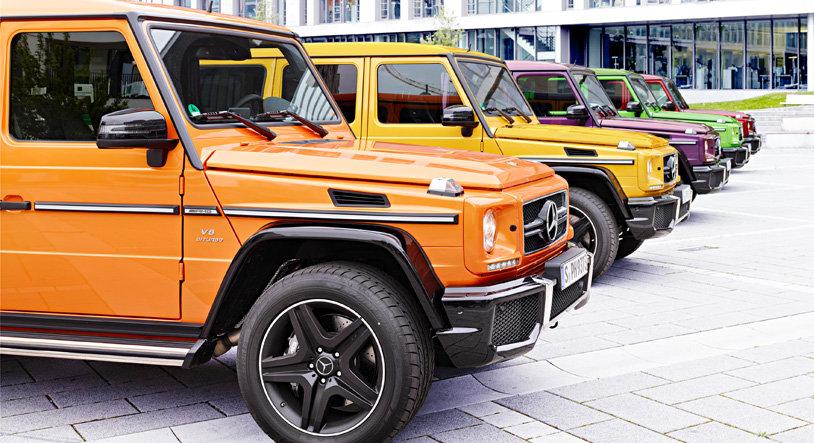 A recent reports from worldcarfans.com revealed that the Mercedes-Benz G63 AMG and G65 AMG models will a new set of color options for its customers. The luxury vehicle manufacturer from Germany is set to unveil the "Crazy Color" option for these luxury off-roaders.
The new color options are set to be released by Mercedes-Benz by February 2. These five new color options will be called alien green, tomato red, sunset beam, solar beam, and galactic beam. Since the vehicles are offered by a luxury vehicle manufacturer, an average customer may find the price for these color options a bit steep.
The most affordable color option is solar beam, which is priced at €15,348.62 or at around $17,300 while the price tag sunset beam, tomato, red and alien green have a price tag of €18,913 or around $21,300. The most expensive color option for the Mercedes-Benz G63 AMG and G65 AMG is galactic beam with a price tag of €19,962.25 or around $22,500.
These color options are only available for these two off-road models of the German luxury vehicle manufacturer. Aside from the new color options, the vehicles will also receive obsidian black roof, side mirrors, fender flares, and bumpers, among others. The topstitching inside these luxury vehicles will have a similar color as its body.
Customers also have the option of acquiring the Harman Kardon surround sound system for their luxury off-roader. Other optional items that can be included in the vehicle include AMG carbon trim elements and a seat comfort package, which have a price tag of €4,165 or around $4,700 and €1,600 or around $1,800, respectively. The Haman Kardon surround system has a price tag of €898.45 or a little over $1,000.
The Crazy Color Edition of the Mercedes-Benz G63 AMG and G65 AMG are set to be delivered by March.