Giancarlo Perlas
January 13, 2015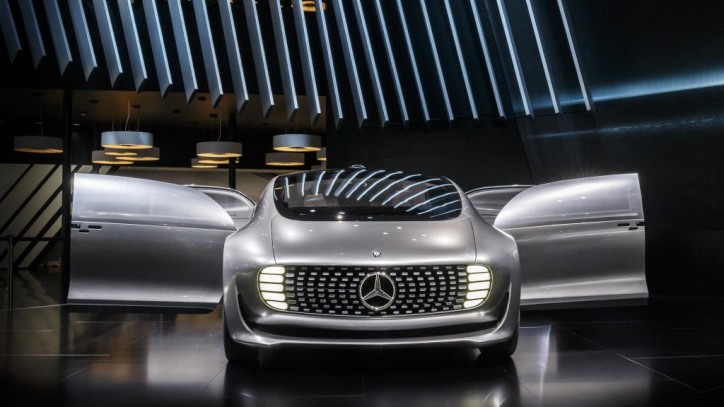 The Detroit Motor Show marked another event for automakers to greet the new year with a bang as they showcased their latest products. Mercedes-Benz took the chance to whip out its BMW X6 buster, the Mercedes GLE Coupe and a couple of its most recent C-Class models.
As usual, every vehicle in the auto show appeared to outclass each other in performance, comfort and style. Another thing noticeable about them was they also competed for technological features, putting the race not only in terms of horsepower but processing power as well.
According to Dr. Dieter Zetsche in his interview featured at BBC, "The car of the future [is] a smartphone on wheels." It indicated that one of their focuses in car development nowadays is equipping it with a high-end technology.
It should be noted that Mercedes just unveiled its self driving concept car at CES, called the F 015 Luxury In Motion. The said car was riddled with complex computers that enable it to drive itself on the road without much human intervention, plus plenty of other gizmos and parts that provide its occupants entertainment, connectivity, and navigational features. The very advanced traits of the car literally transformed it into an "exclusive cocoon on wheels" as Dr. Zetsche coined it earlier.
According to the report, analysts claimed that automakers are presently gearing for more technological advancements in their vehicles in order to appeal to the younger generation of buyers. The source pointed out that the mentioned group of people are currently driving approximately 23% less than they used to.
Gone were the days when people were greatly concerned about getting from point A to point B of their destinations. Instead, they are now more interested in texting and being able to communicate with their peers, discussed the report. So, whoever can get the integration of smartphone features with cars smoothly will surely win in the marketplace in the current setting.
Today, an estimated 10% of cars are connected to the Internet. However by 2020, the rate is expected to bubble by 90% stated the article, citing the study done by Machina Research. That gives a scenario wherein carmakers will no longer be just competing against each other but with giant tech firms too.