Peter Parcon
January 22, 2015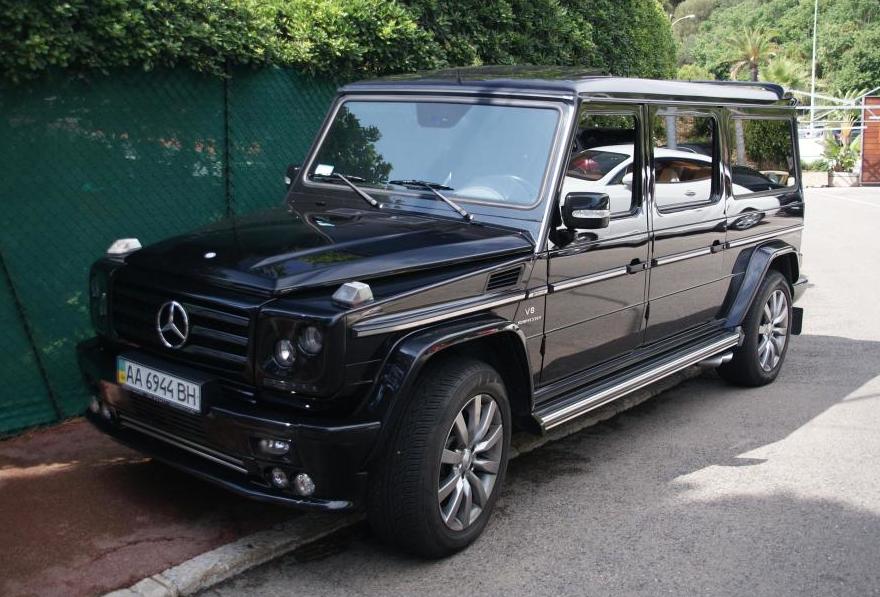 An elongated Mercedes-Benz G55 AMG was spotted recently in France, as shown on a report from motorward.com. The luxury vehicle is a unique creation of ART, a tuning company based in Germany. While some observers can actually consider the vehicle as a G-Wagen limousine due to its extended length, it is still far from a full-stretch limousine.
The elongated G55 AMG was crafted by ART under a project with the codename Program463. The standard model of the G-Wagen is already an imposing vehicle as it is and the body kit simply gave the luxury vehicle a more commanding presence. This commanding presence may even make the elongated version of the G55 AMG become a rival to the G63 AMG 6×6 of the same luxury vehicle manufacturer from Germany.
The extended Mercedes-Benz G55 AMG provides passengers bigger leg room. Aside from increasing room for rear passengers, ART also increased the storage of the luxury vehicle. The tuning specialist did not stop at providing more space for the passengers and luggage since the body kit provided new grilles, running boards and bespoke bumpers to the G55 AMG.
The G55 AMG uses a 5.5-liter supercharged V8 engine from AMG that was used on a number of AMG vehicles from 2000 all the way to 2009. While the standard version of this engine offers a power output of 492 HP, it is quite possible for ART to have increased the power output of the Mercedes-Benz G55 AMG to 600 HP.