Giancarlo Perlas
December 19, 2014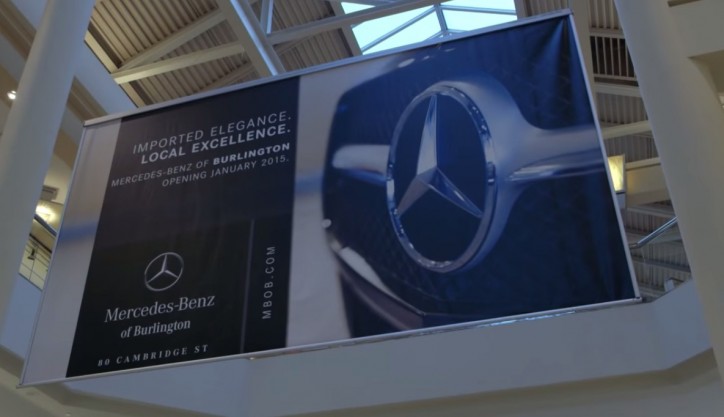 The main issue about going to malls during the holidays is that it is packed with a lot of people. Well, it is expected because it is indeed the ideal time to buy things with all the discounts being given by shops, and of course, Christmas is a time of giving so we are really obligated to buy presents during this season.
One of the problems that crop up with the gathering of a huge crowd in malls is that parking our vehicles can become quite a hassle. Recognizing the issue every holiday season, Mercedes-Benz of Burlington came up with a couple of surprises for the shoppers of the Burlington Mall.
The first surprise given by Mercedes-Benz of Burlington was a free valet parking. The customers were all-smiles with the convenience brought about by Mercedes to them. However, the second surprise was a lot more awesome than the former.
Mercedes-Benz of Burlington gave four shoppers the surprise of a lifetime when the valet secretly swapped their old car with a new Mercedes-Benz. It was only lent to them for the holiday season though. However, the act surely elicited an overwhelming reaction from the four lucky individuals.
At the end of the video, Mercedes-Benz of Burlington said it was just the start. So, keep your eyes peeled for more surprises from them later.
A Look at the Four Lucky Shoppers' Reactions
Watch the video below to see the surprised look of customers when they found out that they will be driving a new Mercedes-Benz during the holidays: