Ryan Joseph Ramos
December 3, 2014
We love manufacturing plant milestones, and the latest one's just in for Mercedes-Benz as the Aksaray, Turkey plant just rolled the 200,000th truck off its assembly lines. The milestone was graced by the presence of Dr Wolfgang Bernhard along with other top executives of Mercedes-Benz Trucks.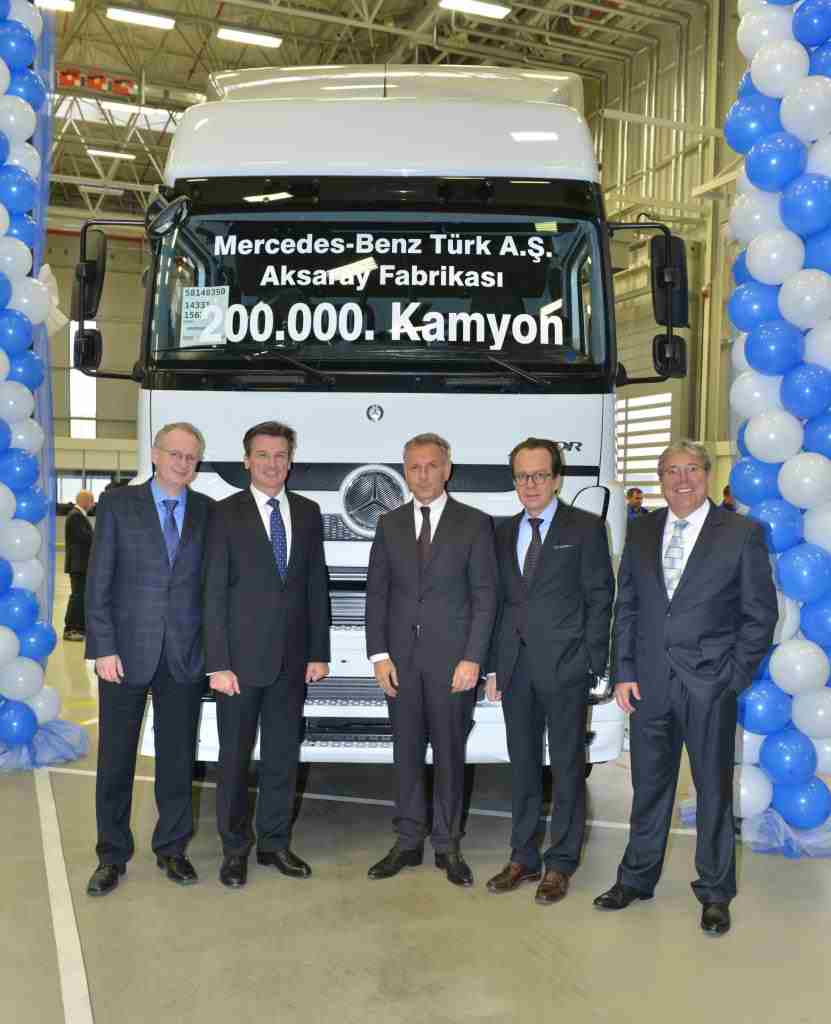 Mercedes-Benz Trucks chief Stefan Buchner noted the key role that the Aksaray facility plays in Mercedes-Benz Trucks' production network. After all, there were 17,000 units sold by Mercedes-Benz Trucks in Turkey last year, and the country is the third-biggest truck market for the brand, surpassed only by Brazil and Germany.
The plant has been making trucks since 1986, and since then, Mercedes-Benz has invested some €310 million ($383 million) in the facility. The most recent infusion was €20 million (around $24.7 million) to construct a new production hall that boosts the plant's production area by some 10,000 square meters, which should help increase annual production capability to 17,500 units.
Mercedes-Benz Türk was established in 1967, with bus production starting in 1968. Some 18 years later, truck production began. Over the years, the Aksaray plant has become an important driver of employment in the region. Right now, the lineup that rolls off the Aksaray plant's assembly lines include the Actros, Axor, and Atego trucks manufactured by around 1,700 employees.
The plant is known for its state-of-the-art production equipment, which allows the plant to make some of the top truck models in the Mercedes-Benz portfolio and also ensures that the units that are sent out are of the highest possible quality. Most of the trucks produced in the plant are distributed around Turkey, which makes the location of the plant (230 km from Ankara, the capital of Turkey) very strategic indeed.