Giancarlo Perlas
December 27, 2014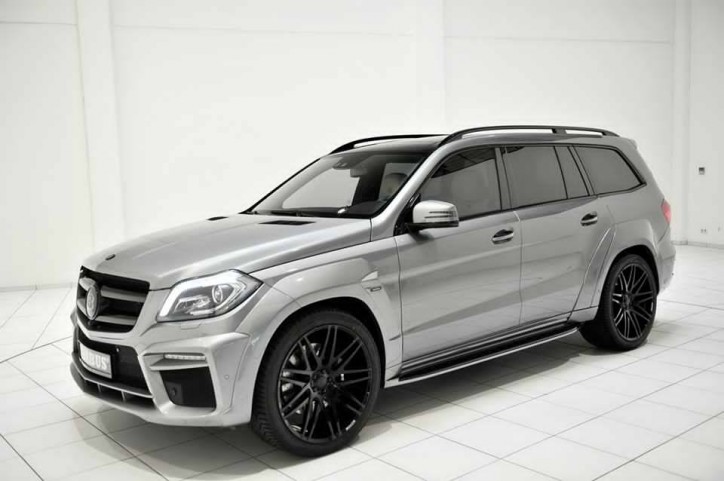 Brabus is certainly looking to end 2014 with a bang as it unleashed a barrage of tuning kits for various Mercedes-Benz units. Recently, we witnessed its Red Carbon B50 S-Class, the B63 S 700 6×6, and the gold-finish Brabus 850. Getting in the mix of the holiday surprises from the famous Mercedes aftermarket tuner is the Brabus Mercedes GL63 Widestar.
The tuning package for the GL63 AMG platform offers a silver finish with black accents. It should be noted that the German tuner already launched a similar Brabus Mercedes GL63 Widestar sometime this year, which was showcased at Ibiza Mediterranean Grand Prix. However, the latest version features more detailed aerodynamic components, bigger air intakes, more pronounced spoiler lip, redesigned grille, new bumpers, enhanced side skirts, extended fenders, and restyled accents.
The rims of the auto appear the same as the earlier version though as well as the brake plates and tailpipes. But overall, the newer Brabus Mercedes GL63 Widestar is far better than the previous one in design.
The interior of the Brabus Mercedes GL63 Widestar benefits from a couple top-of-the-line white leather with contrasting stitches. Carbon trims and Alcantara accents are included in its cabin.
The souped up Mercedes GL63 Widestar is equipped with the same 5.5-liter biturbo V8 engine of AMG. However, the tuning kit of Brabus gives it a few tweaks for it to achieve an output of up to 700 hp.
More Photos of the Tuning Package of Brabus for the Mercedes GL63 AMG
Click the thumbnails below for a better look at the new Brabus Mercedes GL63 Widestar: