Giancarlo Perlas
December 19, 2014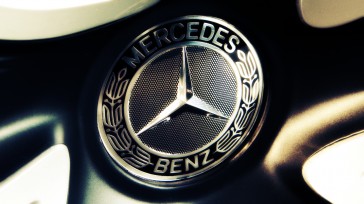 Mercedes-Benz has recently been put in a bad light again to U.S. customers. According to Yahoo! News, some vehicles of the three-pointed star brand have been found by U.S. safety regulators to be in danger of oil leaks.
Due to the findings of the National Highway Traffic Safety Administration, the report said Mercedes-Benz is recalling 4,871 of its sedans and SUV models. The affected units were from the E-Class, M-Class, and GLK-Class ranges. The model years of the vehicle's mentioned were from 2014 to 2015.
The source explained that there is a potential leak along the chain tensioner gasket in the four-cylinder diesel engines of the said autos. The problem could cause fire or increase the probability of stalling the engine, the agency stated. The leaking oil would also be a cause of road hazards for other vehicles, increasing the risk of a crash, added the report.
A spokesman from Mercedes claimed the company was not aware of any incidents in the U.S. that may be connected with the issue. However, he pointed out that owners of the affected units can proceed to their dealers to have their chain tensioner gasket replaced.
The cost of the replacement will not be shouldered by the customers, the official cleared out. Then, for those unaware of the recall yet, the company will start sending the affected parties letters through email on Friday, he said.
The NHTSA documents identified the 2014-2015 models of the E250 BlueTEC, E250 BlueTEC 4MATIC, GLK250 4MATIC, and ML250 4MATIC BlueTEC, as the vehicles that have the potential of an oil leak.