Giancarlo Perlas
November 4, 2014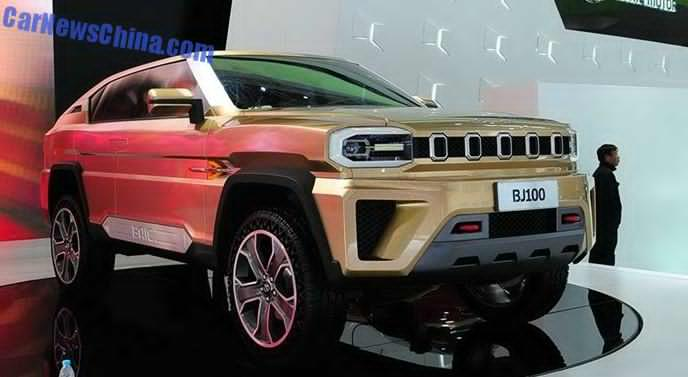 Would you believe that the mammoth Sport Utility Vehicle above, called the Beijing Auto BJ100, was based from the China-made Mercedes GLK? According to CarNewsChina, the chiseled vehicle was indeed based from our beloved SUV with the three-pointed star logo.
The BJ100 debuted at the 2014 Beijing Auto Show in its concept form. The targeted production of the SUV is next year. The source claimed this abomination was made by Beijing Auto, and its platform utilized the one used by the Mercedes GLK that is manufactured in China by Beijing-Benz. The production version of the Beijing Auto BJ100 will also make use of the 2.0 turbo and 3.0 V6 petrol engines found in the GLK, added the report.
For the unfamiliar, it should be noted that Beijing-Benz Automotive Co. Ltd. is a joint venture between Beijing Automotive Group and Daimler AG. Each group has a 50 percent ownership in the firm.
For those interested, the price of the GLK rip-off is yet to be announced. However, if it is somewhere close or above 408,000 yuan, it is highly advised to get the real deal instead, which is the beautiful Mercedes GLK shown below.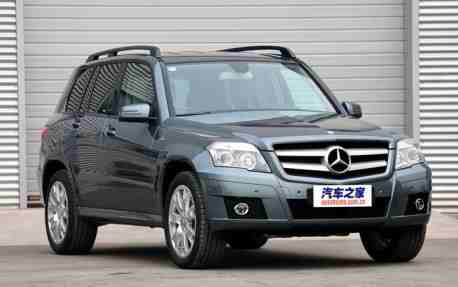 While the elevated wheels and the macho-looking bumpers of the BJ100 are a welcome addition to us and some critics, its body is just too rectangular. The edges are very sharp too. The corners of the SUV just go in contrast to the sexy contours of the GLK. Its lines are nowhere as striking as the GLK as well. To sum it all up, this hideous SUV just does not measure up to the genuine GLK.