Giancarlo Perlas
November 6, 2014
Mercedes-Benz recently debuted a new vehicle for the U.S. market at the SEMA Show 2014. The three-pointed star introduced the Mercedes Metris in the American soil during the event.
The Mercedes Metris is the Americanized version of the Mercedes Vito, a commercial van that sits as a sub-variant of the Sprinter. According to Car and Driver, the vehicle will be sold in the U.S. by 2015. The source claimed the model is expected to use a 2.1-liter turbo-diesel four-cylinder as a standard with a rear-wheel drive configuration. An optional all-wheel drive specification is also foreseen.
Although the Mercedes V-Class was not planned to be offered in the U.S., some of its components were fitted to the Metris to give the vehicle a little touch of luxury and provide a slight variation from its Vito counterpart. Among the noticeable parts that the Mercedes Metris adopted from the V-Class were the LED taillights.
Of course, since the SEMA Show centers on performance, several known Mercedes tuners like RennTech, HQ Custom, Rado, and Garmin took the opportunity to highlight their Mercedes Metris concepts.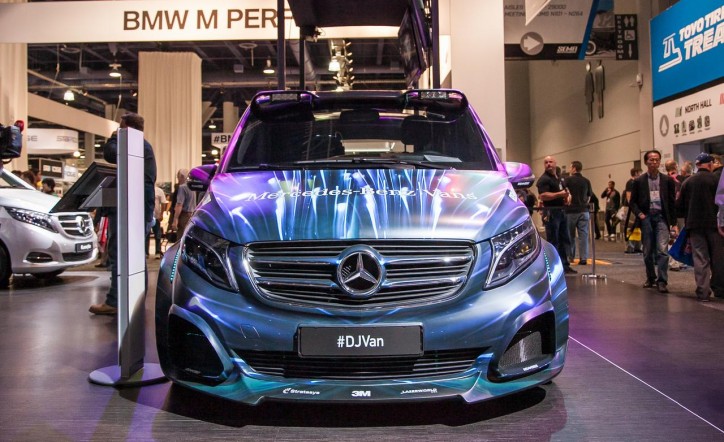 RennTech highlighted its Party/DJ Van. It came with roof that opened like a clamshell, plus huge display that served as a backdrop for the turntables.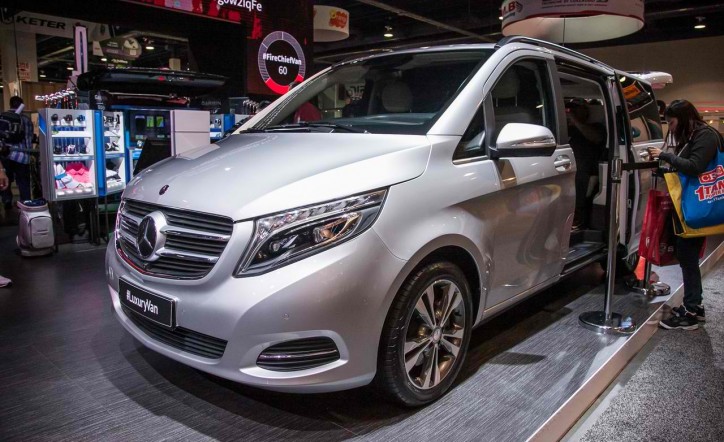 Next, HQ Custom Design revealed its Luxury Van concept. While not much can be said about the exterior of its Mercedes Metris since it only appeared like the standard model with silver paint, all its goodies can be found inside. Opening its sliding door will reveal high-end entertainment system, tablet stand, classy wood flooring, plus privacy curtains.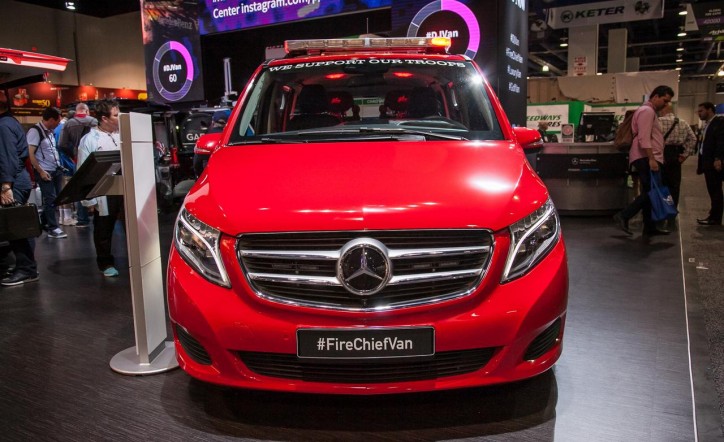 As for Rado, its Fire Chief Concept really looked hot with its red finish and fireman-themed style. Basically, it provides everything an always-on-the-go fire chief needs. The van came with racing-style stickers too.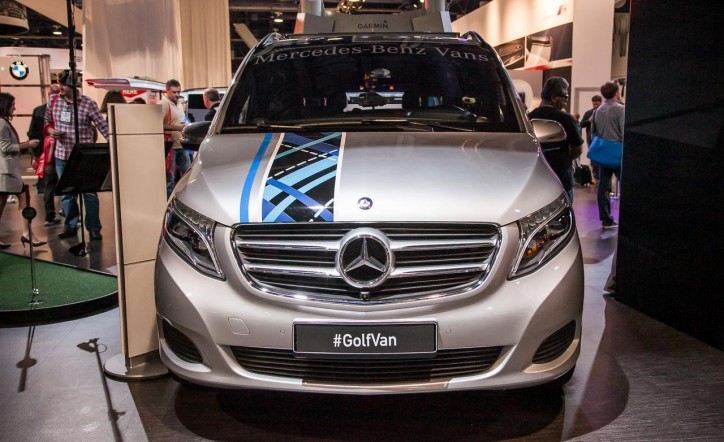 Lastly,Garmin showcased its Mobile Golf Pro Shop. The van had a few golf equipment in its rear. However, the best feature the vehicle offers to golfers is that it has a golf simulator, which can be used by golfers to have their game analyzed anywhere.
Mercedes Metris Concepts Images
Here are some photos of the event, which were provided by Car and Driver: