Ryan Joseph Ramos
November 30, 2014
Freshly crowned 2014 Formula One champion Lewis Hamilton and teammate slash 2014 runner-up Nico Rosberg, along with the Mercedes AMG Petronas F1 team, were all joined by some 50,000 people on hand at the Stars & Cars event in Stuttgart, Germany. The event, which was held around Mercedes-Benz Museum, featured a 1.1-kilometer temporary show track where classic Silver Arrows and the current F1 car paraded.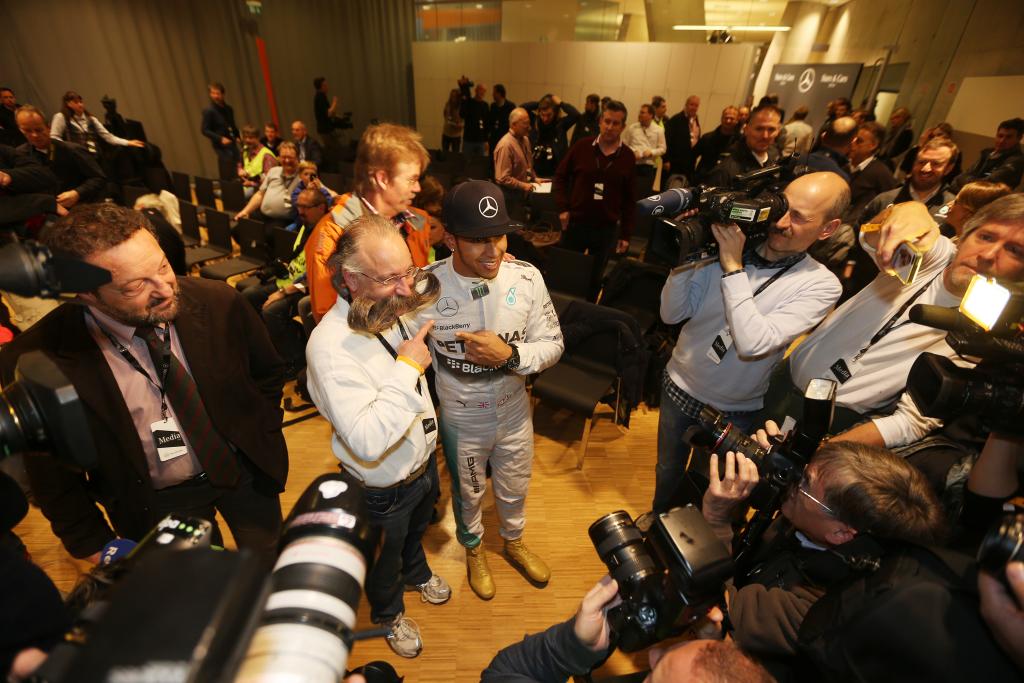 Hamilton was all praises for the team and everyone involved. "Winning this title was the best moment of my life," said the two-time champ, who last held the driver's title back in 2008 when he was still racing for McLaren. "The team turned in an extraordinary performance, for which I would like to thank all my colleagues in the factories at Brackley, Brixworth and here in Stuttgart."
Apart from Hamilton and Rosberg, other current and former race car drivers also took their turn driving Mercedes-Benz vehicles on the show track in order to showcase the German automaker's rich 120-year tradition of motorsport excellence. There were 20 car runs made in total, featuring no less than 64 different models from the past as well as the present, including the F1 W05 Hybrid that Hamilton drove to victory just last Sunday at the Abu Dhabi Grand Prix to cap a very fruitful F1 season for the Silver Arrows team.
If the W05 is the most modern car there, it is only fitting that the oldest car featured at the event is the grand prix racing car that took a triple victory in France in 1914. Six SLR vehicles also took to the track, valued at over 100 million euros.
Mercedes-Benz Motorsport chief Toto Wolff expressed his delight at being able to showcase 80 years of Silver Arrows history as well as 120 years of Mercedes-Benz motorsport history, in what he described as the perfect way to thank fans for their support, especially after the season that Mercedes just had.
Check out a ton of pics from the event below, with the stars and their exceptional rides.