Ryan Joseph Ramos
November 1, 2014
Mercedes F1 driver Nico Rosberg is chasing teammate Lewis Hamilton for the 2014 drivers championship, and his bid just got a boost after the German took pole position at the United States Grand Prix qualifying session.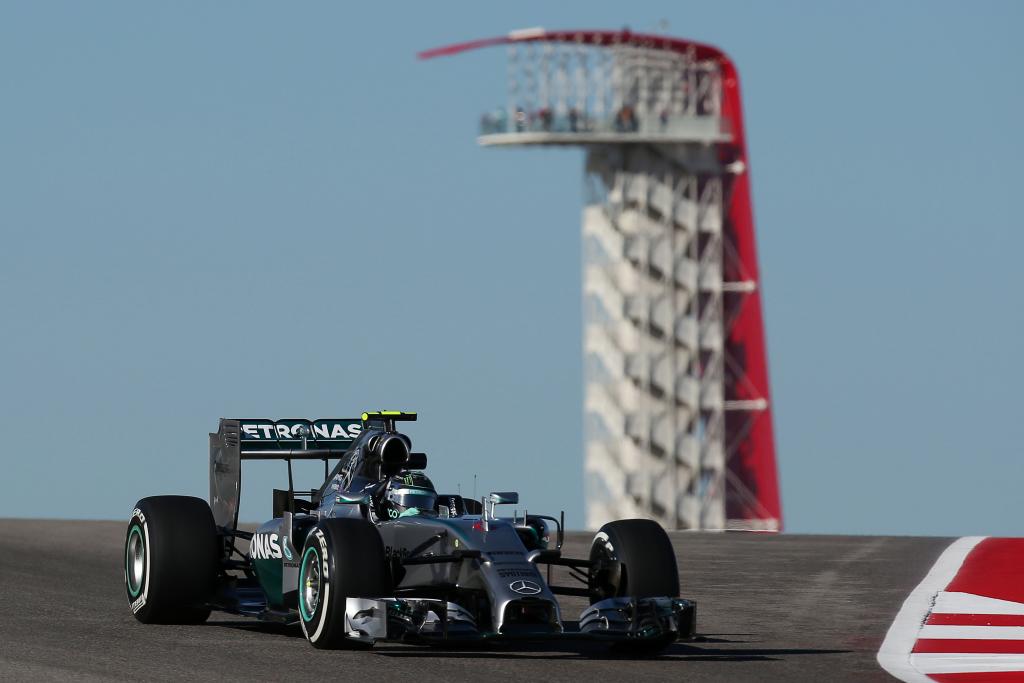 Trailing by 17 points with three races left, Rosberg is scrambling to cut into his teammate's lead. Each driver has had one retirement over the past five races, but Hamilton has finished first in four, while Rosberg finished second in as many races. It will surely go down the wire, especially when you consider that the last race, the Abu Dhabi Grand Prix, will be worth double the points. Can Hamilton hold Rosberg off?
Hamilton was fastest in Q1, but Rosberg shredded the competition in Q2 and Q3. The battle between the Mercedes cars was closer in Q3, with Rosberg's 1:36.067 edging out Hamilton's 1:36.443.
The Mercedes-powered Williams cars took the second row, with Valtteri Bottas starting at P3 and Felipe Massa set for P4. Here are the rest of the first ten places on the grid once the race starts in Austin: Daniel Ricciardo, Red Bull [P5], Fernando Alonso, Ferrari [P6], Kevin Magnussen, McLaren [P7], Kimi Raikkonen, Ferrari [P8], Adrian Sutil, Sauber [P9], and Pastor Maldonado [P10].
McLaren's Jenson Button originally qualified at P7 ahead of his teammate, but had to get a gearbox change that drops him five places on the grid.
Qualifying was a bit different this time around, what with the field consisting only of 18 cars after both Caterham and Marussia were allowed to skip the United States GP. Caterham is currently in administration and is trying to secure a buyer, while Marussia is struggling financially (there's considerable cost involved in transporting the cars and equipment to the US and then to the next race in Brazil) and the team is also still without injured driver Jules Bianchi.