Peter Parcon
November 1, 2014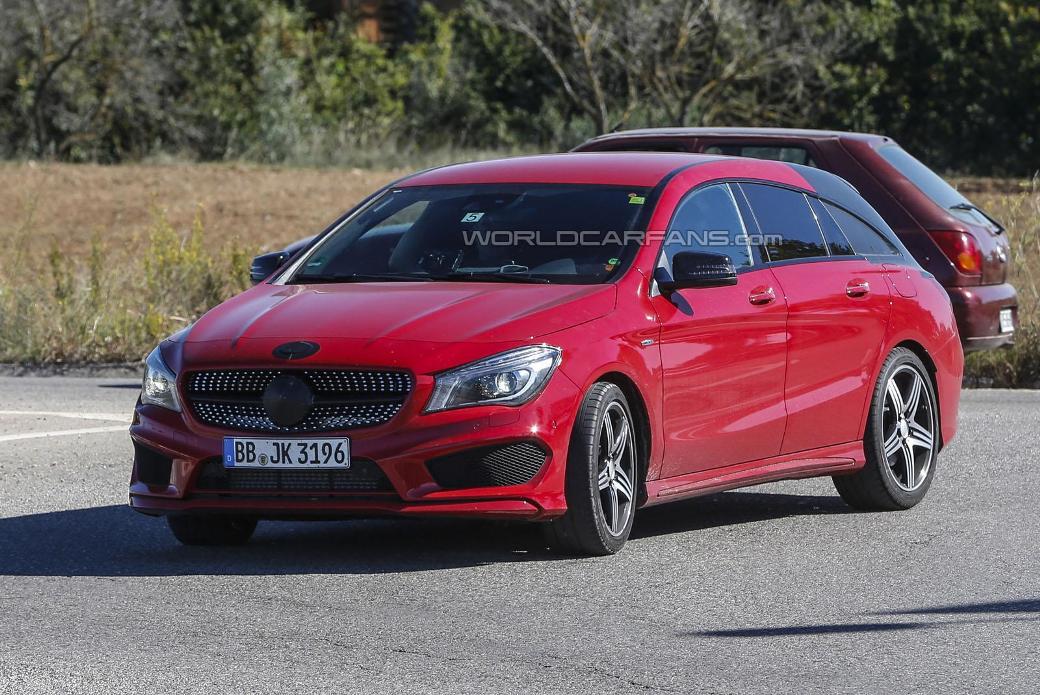 The test mule of the 2015 Mercedes-Benz CLA Shooting Brake was spotted recently in Germany, according to a report from worldcarfans.com.
The test mule was seen with a small amount of camouflage, which virtually revealed its complete design. The luxury vehicle was recognizable due to its front fascia and elegant rear, which shares some similarities to the CLS Shooting Brake. While the outcome was not quite practical, it appears to be among the most appealing compact wagons currently available in the market.
The roof of the luxury vehicle extends down to its rake rear window that flawlessly flows into the rear fascia. The taillights of the upcoming luxury vehicle are similar to the sedan, which is also similar with the CLS.
Once the 2015 Mercedes-Benz CLA Shooting Brake is officially launched into the market next year, it will join the A-Class, GLA, CLA sedan, and B-Class, making it the fifth model in the A-Class range of the luxury vehicle manufacturer.
The upcoming luxury vehicle is expected to come with the same engine options as a typical model of the CLA-Class. Among the engine options available are the 1.5-liter diesel engine offering 109HP of power, 1.8-liter diesel engine offering 136HP of power, 2.1-liter diesel engine offering 170HP of power, 1.6-liter gas engine offering 122HP or 156HP of power, and 2.0-liter gas engine offering 211HP of power. A CLA 45 Shooting Brake is also expected to be offered as it was spotted out in public several months ago.
The Mercedes-Benz CLA 45 AMG has nearly the same specifications as the A45 AMG, which was also officially launched by the luxury vehicle manufacturer. It is expected for both luxury vehicles to feature a 2.0-liter four-cylinder turbo-charged engine offering 360HP of power. Subtle differences are expected between the two vehicles in addition to the bodywork. The same thing is expected with the 2015 Mercedes-Benz CLA Shooting Brake.