Peter Parcon
October 13, 2014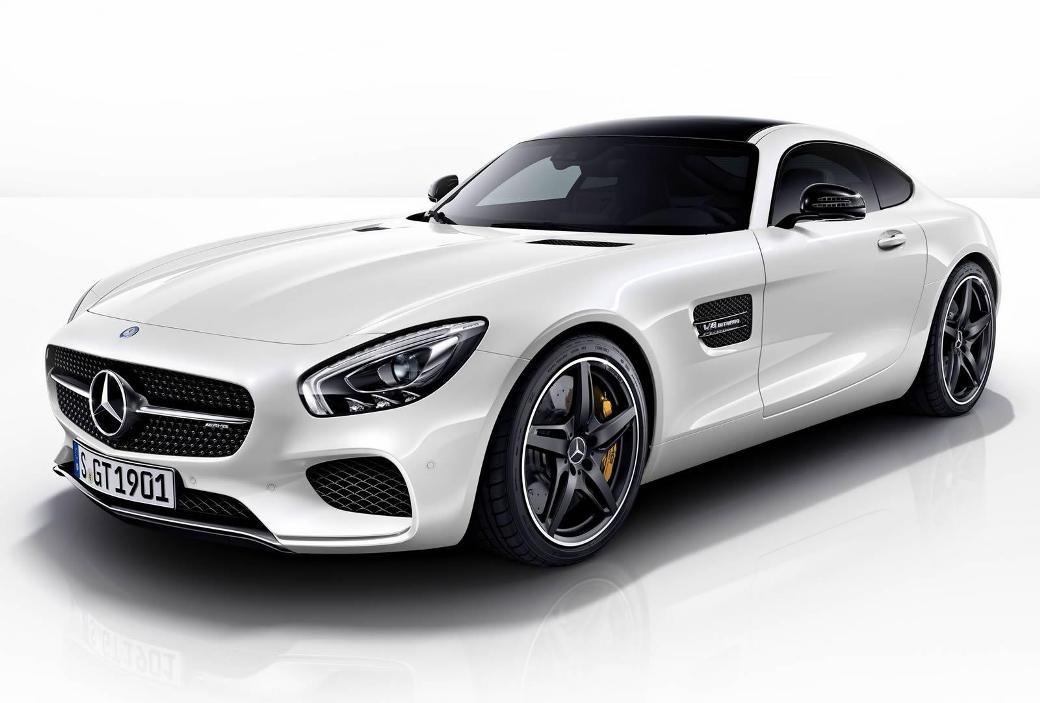 An optional Night Package was made available recently for the Mercedes-Benz AMG GT, according to a report from worldcarfans.com. The latest super car from the luxury vehicle manufacturer from Germany is considered to be among the most-awaited AMG vehicle in fall.
Night Packages were introduced by Mercedes-Benz for the new C-Class and the new CLS model. The same thing was provided for the AMG GT, which indicates it may have a number of components using a dark theme. Among the components using the dark theme are the front splitter, side mirror covers, side vents, air outlet grilles and air intake grilles. The front splitter features a high gloss black appearance that is visible on the diamond front grille.
These are just some of the visual features that are limited to AMG GT, which provides the luxury supercar its elegant appearance without overdoing its modifications.
The Mercedes-Benz AMG GT Night Package also provides a rear tinted glass on the vehicle along with a glossy black mirror housing, dark-colored exhaust pipes, black roof and black tinted windows. The tinted rear windows and its black roof make the luxury supercar appear to be a uni-body featuring a roof.
The price tag for the Night Package for the AMG GT us not as high-priced as some people think it to be since it is only around $1,200. With the $145,500 price tag of the standard model of the AMG GT, it means an AMG GT with the Night package will have a total price tag of around $146,700.
Although the Night Package can be used on the two variants of the Mercedes-Benz AMG GT, it is not compatible with the AMG Exterior Carbon or AMG Silver Chrome packages of the luxury supercar of the German luxury vehicle manufacturer.