Ryan Joseph Ramos
October 30, 2014
Mercedes-AMG High Performance Powertrains (HPP) was awarded the 2014 Dewar Trophy, the most prestigious engineering accolade in British automotive engineering awarded by the Royal Automobile Club, for the PU106A Hybrid Formula One Power Unit that was designed, developed, and built fully in HPP's facilities in Brixworth.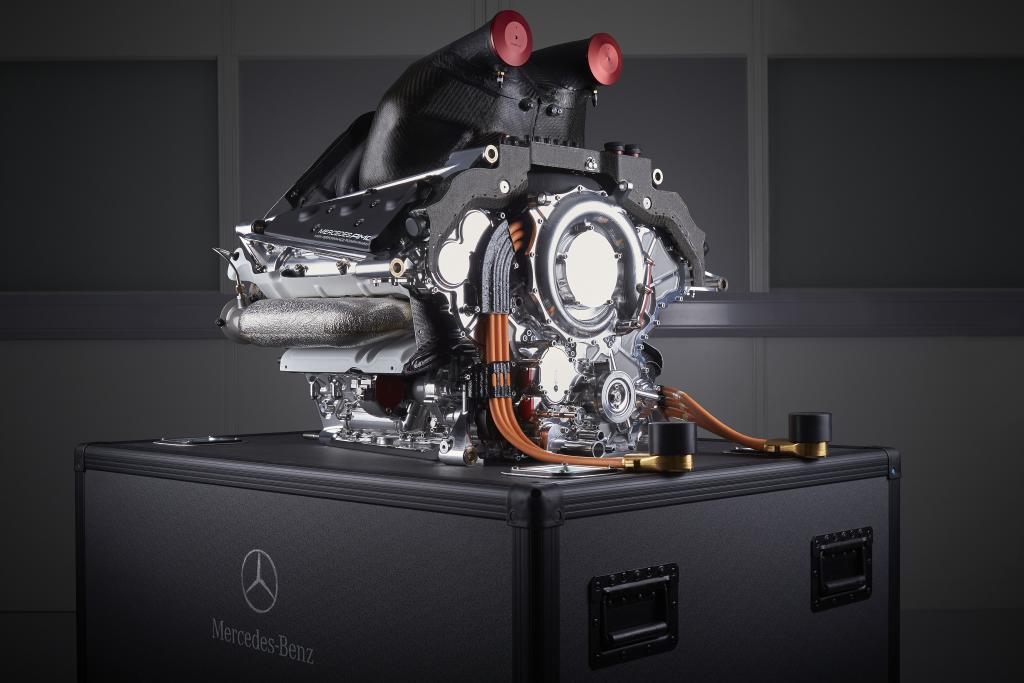 This year marks the 150th birth anniversary of Sir Thomas Dewar, for which the trophy is named. 2014 also marks '120 years of motorsport success for Mercedes-Benz' and is a major technological turning point in Formula 1 with the introduction of the new power units. With all these coming together, the win seems to become more meaningful and fitting.
The Mercedes power unit has led to the Mercedes AMG Petronas F1 team's dominance in the 2014 season. The team clinched the constructors title during the Russian Grand Prix in Sochi, last October 12, with three races still left in the season. It has a 223-point lead over the next team, Red Bull. Mercedes-powered Williams is at third place at over 300 points behind Mercedes.
This is Mercedes-AMG HPP's second Dewar trophy win. In 2009, HPP also took home the prestigious award thanks to another Formula One application: the Kinetic Energy Recovery System, or KERS. The system, designed to make F1 cars more fuel-efficient, and thus greener, was first made legal for use in F1 races in 2009.
A brief history of the Dewar Trophy:
The Dewar Trophy was presented to the Royal Automobile Club in 1904 by Sir Thomas Dewar, MP (later Lord Dewar), and was to be awarded at the discretion of the Club's Technical Committee for the most meritorious performance by an automobile manufacturer in the Certified Trials held by the Club.
As a result of that qualification, the Dewar Trophy is not awarded every year. It is only given out on years where the Royal Automobile Club deems there are sufficiently qualified contenders. After HPP won in 2009, there was no winner for the next two years. In the 108 years since the award was first given out, there have only been 43 winners, and only four out of those 43 are involved in Formula One.