Peter Parcon
October 3, 2014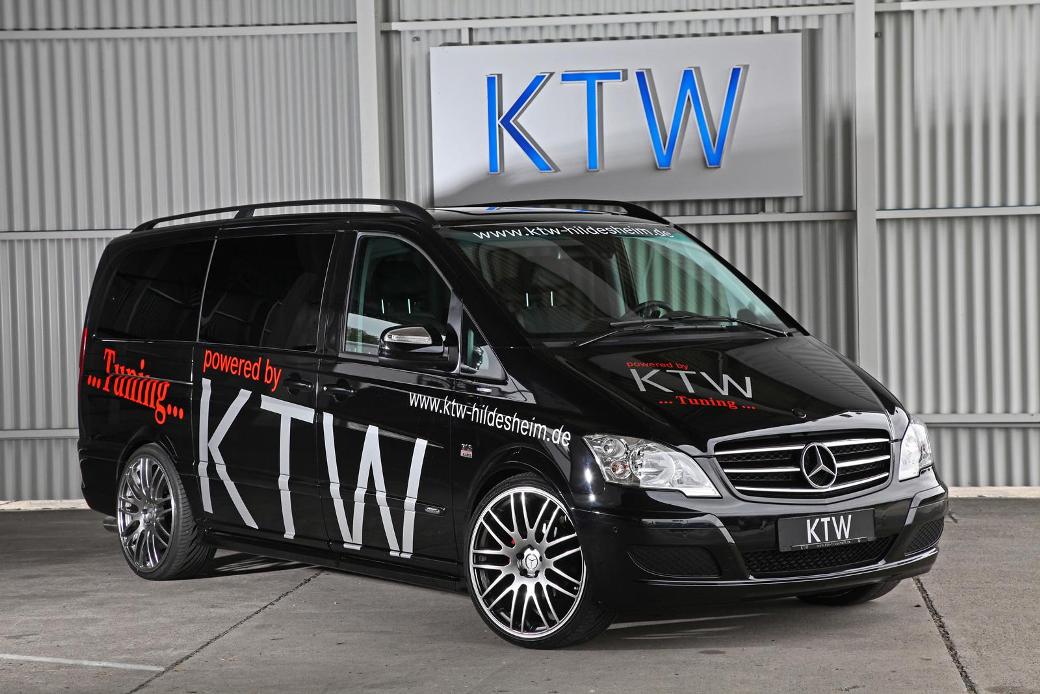 An upgrade [program for the Mercedes-Benz Viano 3.0 CDI BlueEFFICIENCY was unveiled recently by KTW Tuning, according to a recent worldcarfans.com report.
The aftermarket tuning specialist already has experience in customizing utilitarian vehicles since it already created an upgrade program for the Mercedes-Benz Citan in the past. This time around, KTW Tuning has set its eye on enhancing the Viano. Aside from enhancing the performance of the luxury MPV, the tuning specialist also gave it a distinctive style.
The first thing the German tuning specialist did was to provide the luxury MPV with a performance package from Brabus, the ECO PowerXtra D6S module. This 3.0-liter diesel V6 engine increased the power output of the luxury MPV to 265HP, which is 41HP higher than the standard model. Aside from increasing the power output, KTW Tuning also increased the torque of the Mercedes-Benz Viano from 324 lb-ft to 369 lb-ft.
The power increase provided by KTW Tuning for the Viano allows it to accelerate from 0 to 62 mph within 8.7 seconds. It also increased its maximum speed to 129 mph. This enhancement is available for a price tag of €1,990, excluding VAT.
Luxury MPV enthusiasts are also given the option by KTW Tuning of adding a set of 22-inch wheels featuring red brake calipers and wheel locks for the Viano. The alloy wheels are wrapped with 255/30 R22. These additional enhancements are available for €3,516. A new Bilstein suspension system is also available at €1,866.
Aside from the exterior, the German tuning specialist has also enhanced the interior of the Viano. It features the Alpine navigation system and TrackJack tracking module. These add-ons are available at a price tag of €1,700 and €200, respectively. KTW Tuning also provided the Mercedes-Benz Viano from KTW Tuning with a sports exhaust system, new sills, foliation, logos from Brabus and an enhanced interior trim.