Giancarlo Perlas
October 25, 2014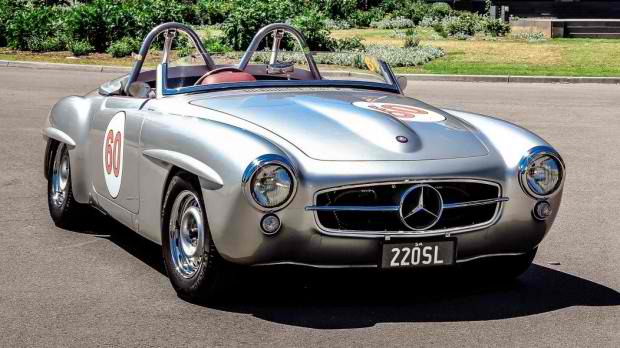 The Motorclassica show is one of the must-see events that every car enthusiast should not miss, especially if you are located in Melbourne, Australia. In its opening-day, the audience were in for a treat as the ultra-rare 1957 Mercedes-Benz 220SL was showcased there.
Daimler confirmed the star of the show is one of the four experimental 220SL prototypes made by the three-pointed star brand. The one shown in Motorclassica is thought to be the only one in existence now. However, one thing is for sure, that the model displayed there is the only one to be made with right-hand drive configurations.
The 1957 Mercedes-Benz 220SL carries a 2.0-liter six-cylinder engine. The engine output of the car was not mentioned but it should be nearly 200 hp, similar to the Mercedes-Benz 300SL with the same model year.
Originally, the vehicle was intended to be raced in the Macau grand prix in the 50's. The plan did not go through, so it was shipped in Adelaide in 1960 instead where it was later bought by a school teacher.
The car is estimated to fetch around $2 million in the prevailing market conditions. Ray Eastwood, the owner of the rare 220SL, said he knew that his car had a six-figure sum, but he made it clear that he is not planning on selling it.
What's surprising is that Eastwood did not pay a great deal of money in acquiring the sports car at all. He recalled that he got the vehicle through a trade-in, and during that time, he had no idea how much it cost.
The collector mentioned that he got his hands on the car in 1974, and it was in totally poor condition. The car did not run and had an engine full of water, he added.
Despite not spending much on the acquisition of the car, Eastwood did pay a lot in its restoration. Now, he considers it as his priceless collection.