Ryan Joseph Ramos
September 29, 2014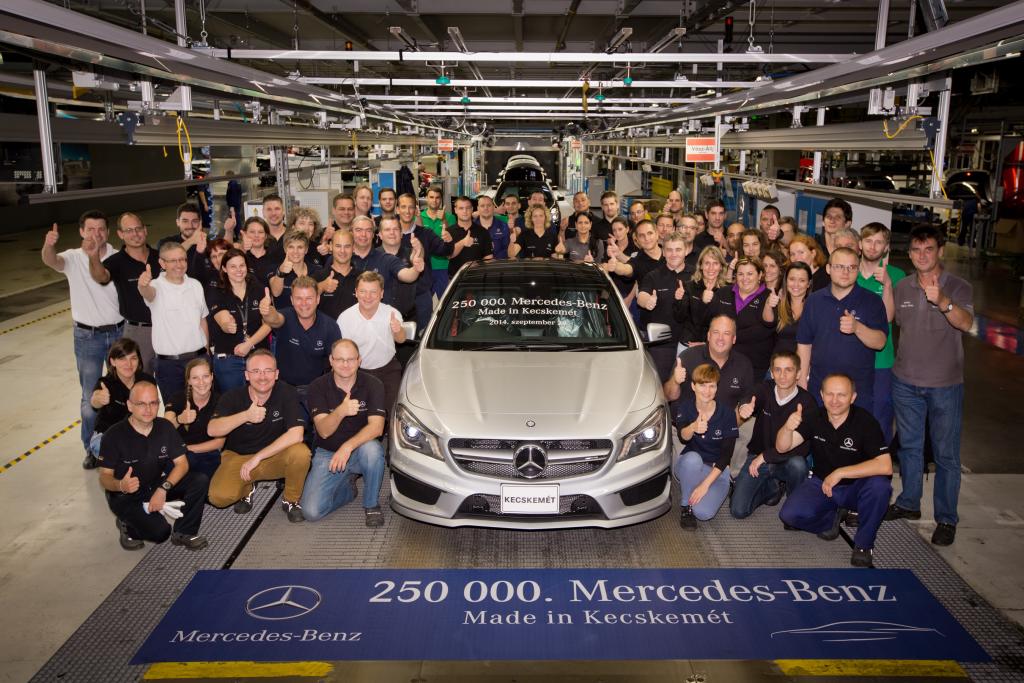 It seems like only yesterday that the Mercedes-Benz plant in Kecskemét, Hungary opened. In fact, it was actually two and a half years ago, and now, the production facility is celebrating another milestone as it rolls off its 250,000th Mercedes-Benz unit: a CLA 45 AMG in polar silver trim that's headed straight for Japan.
According to the plant's director Thomas Geier, this milestone is incredibly important to the plant, which holds the distinction of being Mercedes-Benz's youngest facility. He gave due credit to all the employees of the plant, saying that the achievement is only possible thanks to their dedication as well as their capabilities.
The Kecskemét plant, which had around 3,400 people by the end of last year, has a critical function within the Mercedes-Benz global supply chain. After all, this is the exclusive production facility for CLA models. In addition, the plant also produces a healthy amount of B-Class variants. With the growth of the luxury compact car segment, Mercedes-Benz has made a bet on growing its own range.
The B-Class was the first product of the new-gen compact Mercedes vehicles, and it started off being produced here as well as in the Rastatt, Germany facility. The Hungary plant has a rotation of three shifts since May 2014, after adding CLA-Class production back in January 2013.
In addition, the plant will also be responsible for the production of the CLA Shooting Brake, due to hit various markets sometime in 2015.
Well, looks like the Kecskemét plant is going strong and should continue to provide Mercededes-Benz with a key production asset. The CLA is immensely popular, as is the B-Class, and these two models are not going to fall out of favor in the near future as customers shift to compact vehicles that are more affordable and efficient while still retaining the quality and luxurious flair characteristic of Mercedes-Benz vehicles.