Giancarlo Perlas
September 2, 2014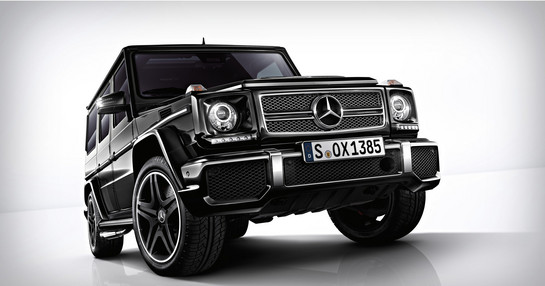 Word has it that Mercedes-Benz is planning on bringing the high-performance flagship variant for its G-Class to the US soil. According to Automotive News, the three-pointed star brand is working on the introduction of the Mercedes-Benz G65 AMG in the country.
The US already has the current ML63 AMG, GL63 AMG, and G63 AMG. But those who are looking for more raw power from a G-Wagen will surely be pleased when the Mercedes-Benz G65 AMG comes out.
If you think that the 5.5-liter biturbo V8 engine of the mentioned vehicles are already astonishing, they are minuscule compared to the 6.0-liter twin-turbo V12 engine of the G65 AMG. That is the same unit powering up the Mercedes-Benz S65 AMG, Mercedes-Benz SL65 AMG, and the Pagani Huayra.
The V12 unit brings the total output of the upcoming Geländewagen to 604 hp and 738 lb-ft of torque. Then, the power is distributed through its four wheels via a seven-speed automatic transmission gearbox.
The Mercedes-Benz G65 AMG has been available outside the US since 2012. However, the performance SUV will hit the shores later as a 2016 model. The source noted that it might carry a price tag of more than $250,000.
A related news from Autoblog said the arrival of the Mercedes G65 AMG in US showrooms will put it head-on against the Range Rover Sport SVR. Expect it to be on a collision course in the market with the rumored and soon-to-be-revealed performance SUVs of Maserati, Lamborghini and Bentley too. A possible opposition from Porsche and BMW are likely as well.