Giancarlo Perlas
September 9, 2014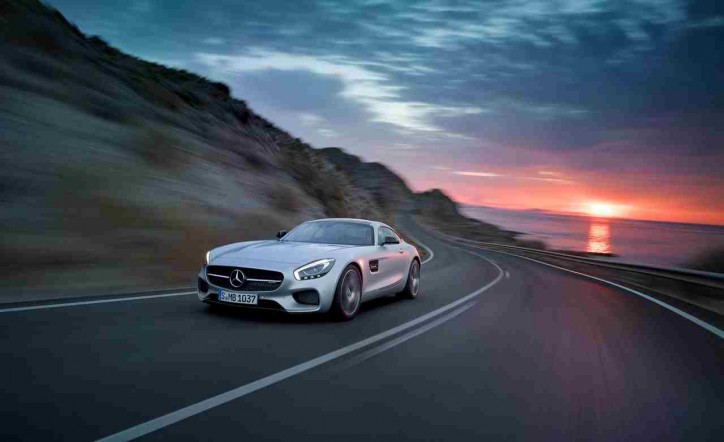 After months of waiting since we first caught glimpse of the prototype of the Mercedes-AMG GT driving through snowy plains in a spy photo, hundreds of teasers and renders, the car is finally here without its camouflage. As expected, the people at AMG once again impressed us.
Bathe your eyes in the gallery below for the official photos of the Mercedes-AMG GT and its souped-up GT-S model:
In this technology and Internet-driven age, it is really hard to conceal unreleased products from cameras. So, they are often leaked to the public before their official unveiling. However, Mercedes has consistently kept the exterior appearance of its SLS replacement a carefully-guarded secret. The people at the helm of DriveClub should also be given credit for their discreet dealing with Mercedes while awaiting the official launch of the car. Despite giving a quick glimpse of the car in its PS4 videogame teaser, the marketing and developers of the game were able to hide the major features of the sports car, which kept us wanting more.
Due to the Mercedes-AMG GT being hyped as the replacement of the SLS, people can't help but compare the two as the German marque officially released bits of information about its product. However, it should be noted that the two cars have characteristics that make them very distinct from each other.
While the AMG GT borrowed the proportions of the SLS plus its elongated hood, steep windshield and compact greenhouse, its trunk offers more room for luggage. The space in its compartment can squeeze up to 12.4 cubic feet of baggage. The AMG GT got rid of the gullwing doors as well for practical reasons.
Next, the AMG GT features the M178, a twin-turbocharged 4-liter V8 engine with a revolutionary design and alignment. The developers call it the "hot inside V". It can react quicker in razor sharp throttle compared to its predecessor and rivals.
The AMG GT produces up to 456 bhp and 443 lb-ft of torque. On the other hand, its GT-S version packs more power with an output of 503 bhp and 479 lb-ft of torque. Then, the electronically-limited top speed of the cars are 189 mph and 193 mph, respectively. Lastly, the sprint of the GT from zero to 62 mph is at 4 seconds with its other version faster than it by 0.2 second.
So far, the pricing for the Mercedes-AMG GT has not been revealed yet. However, Top Gear claimed it should be around £90,000.