Giancarlo Perlas
September 10, 2014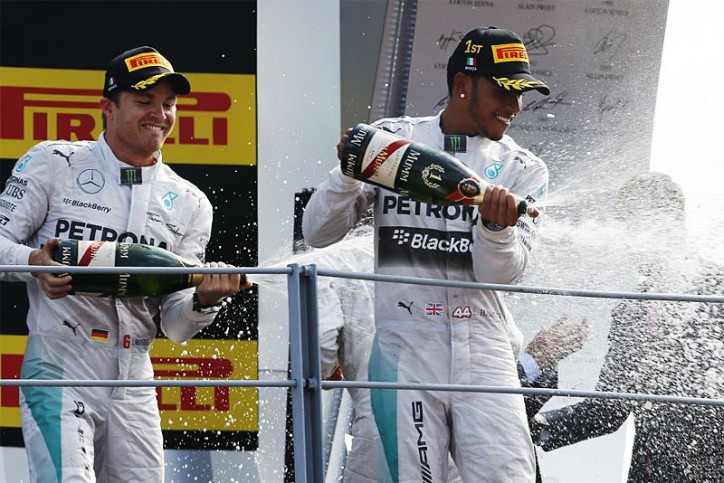 The Italian Grand Prix displayed another amazing feat by Mercedes-Benz in general. Not only did Lewis Hamilton and Nico Rosberg of Mercedes-AMG Petronas came in the first and second place, the third and fourth places also belonged to Williams, another team carrying Mercedes engines.
Although both Mercedes drivers made it into the finish line this time, some fans and analysts are raising another controversial issue centering on the them again.
According to reports, the supposed error of Rosberg at Turn One in Lap 29 that allowed Hamilton to pass and eventually win the race was orchestrated by the people within the team. Others say it might be the German's way of making up to his partner after taking him out of the race in the Belgian GP.
The critics was joined by Sir Jackie Stewart, which further fueled the speculations. The Formula One legend reasoned Rosberg could have made an effort to get around the corner, but he went straight to the escape road anyway.
As expected, Mercedes rejected the rumors. Toto Wolff stated that anyone who entertained the theory must be paranoid.
It should be noted that another factor which led to the speculations was the close-up shot of Wolff, following the supposed error of Rosberg. Just after the young German made the mistake, the executive director of the team was caught smiling as Hamilton brushed pass his teammate.
The UK and Ireland edition of Yahoo! Sports explained though that the action of Rosberg was simply a repeat of the mistake he did in Lap 9. Wolff added that the wrong turn might have been the result of the pressure on the German after Hamilton displayed an amazing performance during the qualifying.
Rosberg defended himself amidst the issues. He said it is unthinkable for a competitor to sacrifice his position to another. The driver indicated that such rumors are ridiculous, because like any other competitor, he wants to win.
As a leader in the rankings, it is absurd that he would sacrifice points too just to please everyone. Like the hungry competitor that he is, the most logical thing for him to do is to stretch his points further to guarantee his place in the world championship history of F1.