Giancarlo Perlas
August 1, 2014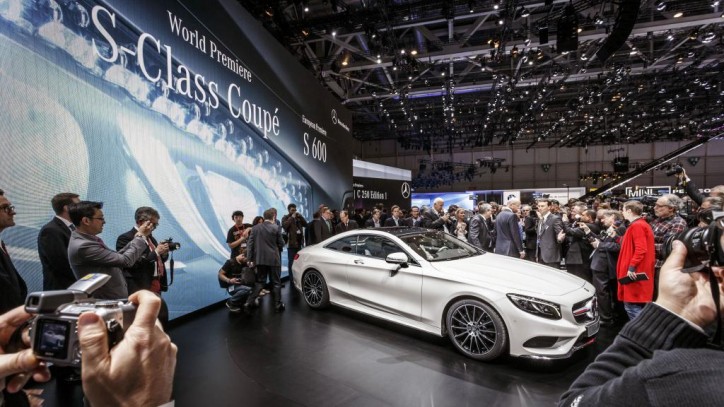 The 2015 Mercedes S-Class Coupe is considered to be the vehicle with the quietest interior in the world. According to Forbes, the cabin of the car almost feels like a vacuum.
Based on the report, it does not require one to turn up the speakers of its entertainment system in order to experience the crispness of the music that it produces. Even hushed conversations can be heard intelligibly inside the car.
Teddy Woll, the chief engineer for aerodynamics in Mercedes, said that the new S-Class Coupe is 20 percent more silent than its predecessor in terms of wind noise. Then, it is 10 percent quieter than the S-Class sedan that came before it. The car also outshines the silence of the interiors of ultra-luxury cars from Rolls-Royce, Bentley, and from the retired Maybach brand.
He stated that his claims were based on the wind tunnel testing that they conducted with the vehicle.
Woll pointed out that the quiet and relaxing interior of the Mercedes S-Class Coupe can be attributed to its stiff frame, as well as its high-end window and door seals. However, he revealed that the trickier part was actually outside of the Coupe. The turbulence produced by the front roof pillars and side mirrors were considered to be the biggest hindrances in achieving maximum silence.
Although he did not tackle the specifics, he explained they did some minor tweaking to the A-pillars (front pillars), together with the mirrors, to achieve the silence in the interior of the luxury vehicle. The new six-millimeter thick side windows played an important part in providing the serene environment within the auto too.
The chief of the aerodynamics division noted that the reason for the switch to the six-millimeter glass from the usual five-millimeter glass was not to give the interior of the car utmost silence though. The main reason for the switch was to provide added safety to its occupants. It just so happened that it had an effect on the car's tranquil cabin.