Giancarlo Perlas
August 17, 2014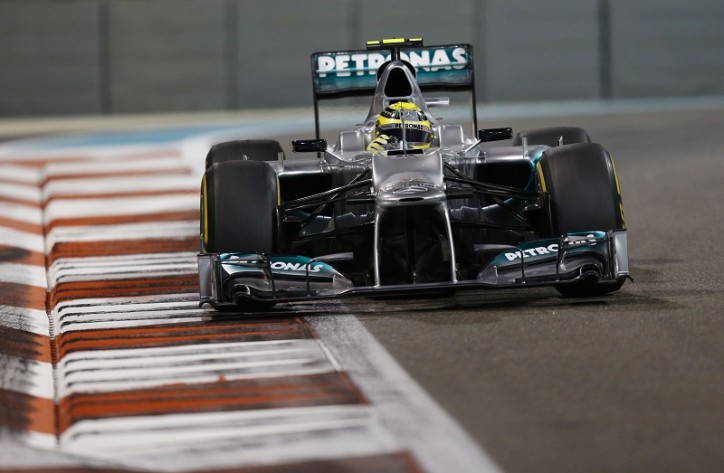 Have you ever wondered how much does your favorite Formula One driver makes based on his contract? Recently, News.com.au revealed the list of the top earners in the sport.
Based from the source, Sebastian Vettel of Red Bull, Ferrari's Fernando Alonso and Kimi Raikkonen are the highest paid drivers in F1. Each driver has a salary of $31.7 million.
Next to them is Mercedes' Lewis Hamilton with $28.8 million. He is followed by Jenson Button of McLaren with $23.1 million. Then, Nico Rosberg of Mercedes makes $17.3 million.
The eight-digit figure paycheck ends with Rosberg as Felipe Massa of Williams, who comes after Rosberg in the listing, only earns $5.8 million. The lowest paid drivers are Caterham teammates Marcus Ericson and Kamui Kobayashi with only $216,000 each.
While Rosberg and Hamilton are no doubt giving their teams a good run for the money spent for them every race, Red Bull's Daniel Ricciardo and William's Valterri Bottas have proven themselves to be very valuable for their teams despite having only $1.1 million and $1.4 million salaries, respectively. It should be noted that Ricciardo is currently on the third position in the F1 drivers' rankings while Bottas is fifth.
The Australian overshot the former World Champion Alonso by 16 points in the current standings. On the other hand, the Finnish is on top of the reigning champ (Vettel) in the rankings with a seven-point difference.
The figures and F1 standings also reveal that Raikkonen is becoming too expensive for his team to maintain. Presently, he is sitting on the 12th place with only 27 points in the record books this season. However, Pastor Maldonado of Lotus is the worst. The Venezuelan earns $4.3 million despite not scoring lately.